Dimensions of Night
Michael Kieran Harvey performs Larry Sitsky's epic piano work. Dimensions of Night draws on ancient legend, myth and spiritual history. The epic employs a series of chords to underpin the sequence of harmonies throughout the whole cycle.
Following the premiere performance late in 2008, music critic Peter Donnelly described the work: "Sitsky is here reflecting on the connectedness of the world's religious mythologies and their frequent exploitation to cause harm to the vulnerable. Beginning with sinuous and winding music depicting Zoroastrianism, the music becomes increasingly violent, edgy and intense. Relief in the form of gentler emotions eventually comes in the 8th section, leading to a purging of evil influences in the utter calm representing the 'tsaddig' shaman figure of the Hasidic Jews in the final section. Michael Kieran Harvey produced playing of amazing virtuosity throughout."
Sometimes demanding for both audience and performer, one is always aware of a powerful musical mind at work.
Artist

Australian pianist and composer, Dr Michael Kieran Harvey FAHA, is one of the foremost interpreters of contemporary piano music of his generation. A champion of Australian music and himself a composer, he regularly commissions new Australian music and has performed with Australia's leading contemporary music ensembles and orchestras.
Press quote
"THE political economy of concert life today offers little encouragement or opportunity for composers to make extended musical statements.
"Bold programming by the Music Teachers' Association allowed one of Australia's finest pianists, Michael Kieran Harvey, to perform a mammoth cycle of piano pieces by Larry Sitsky, one of our most distinguished and multi-faceted composers. Dimensions of Night explores the spiritual associations of night through a kaleidoscopic series of 10 extremely demanding movements.
"Only a pianist of Harvey's calibre could tackle this work, which requires exceptional stamina and technique, and the ability to see beyond the forest of notes to its spiritual heart. It's tough going and certainly not easy-listening, New Age meditation music. Harvey likes to live dangerously and revelled in the challenge. There was little opportunity to relax in the 75-minute span which evoked imagery from Ancient Egypt to the Kabbalah. Why was Eros, Greek god of love, depicted with such violence while Tezcatlipoca, Aztec God associated with human sacrifice, evoked the most peaceful and dreamy movement, the only one of the set to suggest the Nocturne, quintessential classical form of night music?
"This was one of many puzzles in the music. Sitsky offers no answers, which is perhaps another part of his message. Instead he has constructed an epic work that leaves you thinking about the big questions."
— Stephen Whittington, The (Adelaide) Advertiser
Audio preview
Track Listing
Dimensions of Night Larry Sitsky

Chant of Gatha Ushtavaiti 5:11
Ra Sails the Mesektet Barque 9:08
Thoh 6:25
Mara 6:38
Sitra Achra 8:49
Eros 9:19
Chant Ceremony of the Yei Gods 6:45
Lord of the Smoking Mirror 8:18
The Chaos of Aesiod 7:01
Devekut 12:04
Performers
Composer

Larry Sitsky's activities as a composer, pianist, writer, broadcaster and teacher place him inevitably to the fore among today's ambassadors of contemporary Australian piano music. Through his work to date he has made a significant contribution to the Australian music tradition.
Where to buy
Dimensions of Night is available for download from the iTunes Music Store.
It's available for streaming through Apple Music.
Dimensions of Night is available as as CD. It can be purchased online through Buywell Music or the Australian Music Centre which both offer secure online ordering.
Move CDs can be ordered through music retailers across Australia including Readings.
Product details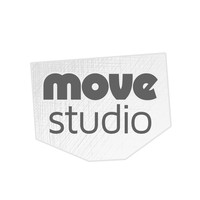 Recorded at the Move Records Studio, Melbourne Australia.
List price

$25.00 AUD

Total playing time

79 minutes 38 seconds

Contributor

Benjamin Thomas


Engineer

Martin Wright
Vaughan McAlley


Editing

Vaughan McAlley


Mastering

Martin Wright


Venue

Move Records Studio


Release date

2009

Copyright

© 2009 Move Records

Phonogram

℗ 2009 Move Records

Categories

Catalogue number

MD 3325

Barcode

EAN 9314574332520