David Joseph Selected Works, Volume 2
The second volume in this series features performances from the Melbourne Symphony Orchestra, The Academy of Melbourne, and pianist, Michael Kieran Harvey
The second volume in this series from Australian composer David Joseph, features performances from the Melbourne Symphony Orchestra, The Academy of Melbourne, and pianist, Michael Kieran Harvey in the following works:
SCHEHEREZADE (1999)
(Study for Strings - revised 2001)
Written in 1999 for the Zagreb Soloists and at the invitation of the 20th Music Biennale Zagreb. Scored for small string orchestra (with option for augmentation) the work's concern was to evoke something 'Eastern', something evocative of Slavic sensibility, as well as the romance of 'Beyond the Danube', to Rimsky-Korsakovian images of flying carpets, harems, fanatical scimitarred warriors and the gorgeousness of the Orient, vis. Scheherezade. Indeed, one review describes the work as a sevdaha or Persian love dance. Those influences aside, the work could equally be described as Variations on a theme of Vaughan Williams - the theme being adapted from the slow movement of the Sixth Symphony. The melodic structures of minor thirds and semi-tones seem to lend themselves to the redolence of the East with similar force as to traditional Anglo-Celtic music (cf. the opening of Sir Arnold Bax's Third Symphony). Essentially the work is an impressionistic fantasy moving through a variety of musical scenes like a loving gardener tending and sensing the aroma of his creations. It is the composer's contention than melody is the only meaningful musical discourse - melody and counterpoint. The Academy of Melbourne is conducted by Brett Kelly and recorded live.
RHAPSODY for Solo Piano (1998)
This work was written in consequence to receiving the Albert H Maggs Composition Award in 1997. The work is in one movement formed from the idea of variations emanating from the opening passages. The lack of any other formal restraint allows the music to explore to the fullest degree a pianistic philosophy in pursuit of colour, detail and the kind of brilliance that only a piano in the hands of a virtuoso can provide. The work was inspired by listening to a performance by Michael Kieran Harvey of the Liszt B minor Sonata. Ravel, Messiaen, and Rachmaninov are all composers whose pianistic philosophies have influenced this work. The Rhapsody was written for, and dedicated to Michael Kieran Harvey. The recording was made at Melba Hall at The University of Melbourne before a live audience.
CONCERTO FOR PIANO AND ORCHESTRA (1996)
Commissioned by the Melbourne Symphony Orchestra, this concerto was written for Michael Kieran Harvey who requested a 'challenging' work. Written in one movement, the musical material emerges as a result of conflicts between the soloist and orchestra. The opening sequences, a loose form of variations, gradually develop the melodic structures and thematic material that dominate the work in its full-blown development. Although the resemblance may appear slight at first hearing, the Concerto is modelled upon the first movement of Vaughan Williams' Symphony No 6, taking influence from that work's strength and directness. Other influences include the astonishing pianism of Ravel and Rachmaninov, and the gorgeous harmonies of Messiaen. The recording was made from the live performance at the Melbourne Concert Hall.
The Following is a partial transcript from the ABC program "The Music Show" which was broadcast in October 2006:
Andrew Ford: David Joseph is not a household name. Move has put out two CDs of this Australian Composer, and what fine music this is.
Martin Buzacott: Why in this age of widespread arts funding a composer this good has to make his living as a lawyer?
But these are two marvellous discs. They mainly consist of live recordings and they cover his career from when he emerged as an interesting young composer in the early 1980s, and to now when he's writing what I think is some of the best music in Australia at the moment.
Andrew Ford: This piano concerto is astonishing. Absolutely extraordinary. Is there a better Australian piano concerto? Played by Michael Kieran Harvey and what a performance!
Andrew Ford: this is mostly orchestral music including a clarinet concerto and an organ symphony and for me they're the most impressive of works.
Martin Buzacott: I'm a big fan of study for strings "Scherezade" as well. What he's got is this amazing ear for orchestration. You can see that developing from the early works like 'Images' right through to the later pieces where the orchestration becomes not just an experiment in itself but it becomes integral to the musical statement. What I like is the sense of . . .
Martin Buzacott: Sense of drama within his music. It's always really exciting but naturally so - it's not forced. Extraordinary
Andrew Ford: let's hope these discs are snapped up, but also fall in the hands of those who program for our orchestras around the country.
Artists

When a group of musicians assembled for the opening of Australia's Centennial International Exhibition in Melbourne in 1888, they began a long tradition of fine orchestral performances in this city and formed the nucleus of the orchestra we know today.

Australian pianist and composer, Dr Michael Kieran Harvey FAHA, is one of the foremost interpreters of contemporary piano music of his generation. A champion of Australian music and himself a composer, he regularly commissions new Australian music and has performed with Australia's leading contemporary music ensembles and orchestras.

The Academy of Melbourne is a small chamber orchestra formed in 1989 by its artistic director, Brett Kelly, MSO principal trombone.
Audio previews
Track Listing
Scheherezade (1999) (Study for Strings - revised 2001) David Joseph 19:09
Rhapsody for Solo Piano (1998) David Joseph 18:18
Concerto for piano and orchestra (1996) David Joseph 19:22
Performers
Composer

Born in Melbourne in 1954, David Joseph showed no early musical aptitude. Early childhood musical influences, however, came from Russian music - Peter and the Wolf by Prokofiev, the Red Army choir, Russian folk music and art. These influences remained all through life, and engendered a great love of Russian schools, especially Stravinsky, Borodin, Rachmaninov and the like.
Where to buy
David Joseph Selected Works, Volume 2 is available for download from the iTunes Music Store.
It's available for streaming through Spotify and Apple Music.
David Joseph Selected Works, Volume 2 is available as as CD. It can be purchased online through Buywell Music or the Australian Music Centre which both offer secure online ordering.
Move CDs can be ordered through music retailers across Australia including Readings.
Product details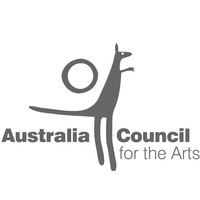 This recording project has been assisted by the Commonwealth Government through the Australia Council, its arts funding and advisory body.
List price

$25.00 AUD

Total playing time

56 minutes 49 seconds

Venue

Melba Hall (track 2)
Melbourne Concert Hall (track 3)


Thanks to

Australia Council


Release date

2006

Copyright

© 2006 Move Records

Phonogram

℗ 2006 Move Records

Categories

Catalogue number

MD 3302

Barcode

EAN 9314574330229