Preludes and Sonata of Messiaen and Shostakovich
Michael Kieran Harvey, piano. Olivier Messiaen (1908-1992) and Dmitri Shostakovich (1906-1975) were two of the greatest composers of the twentieth century. Both were remarkable in that they discovered their own unique and distinctive creative voice when they were in their teens.
Both were also inspired by one of the two great 'religions' of the twentieth century, Catholicism and Communism respectively. Messiaen was a devout Catholic and his spirituality is a fundamental element of almost his entire creative output.
Shostakovich, three times a recipient of the Order of Lenin, was regarded as a champion of Communism. When I heard the wonderful pianist Ayako Uehara perform the breathtakingly difficult Shostakovich Sonata during the 2000 Sydney International Piano Competition, I realised why I hadn't heard it live before, and also that I had to perform it. (It also stung me that as so often happens in competitions Ms Uehara's obvious imagination, creativity and daring went unrewarded, and as official ABC Classic FM commentator I said as much at the time).
The important point to remember about this type of work is that the music only makes sense when one is playing in extremis, and makes a nonsense of the careful roboticism trotted out for so much classical music performance. Shostakovitch's message is urgent and raw, overflowing with intelligence and outrage. He himself played the work, which speaks volumes of his own pianistic prowess and recklessness, and it is very hard to imagine him pulling any punches in performance.
Indeed, criticism of his playing concerns his "excitability", hardly something one can hold against him given the passionate material being dispatched. The enthusiasm of discovery, of finding a 12-tone system (all notes of the row are used in the first bar, just as in the Boulez 2nd sonata [1948]) to free his imagination stands as contrast with the obvious tonal gloom and irony of his later works. Hints of this ironic gloom and code - a result of charges of "formalism" directed at him and others by the detestable Union of Composers - are just discernibly emerging I think in the preludes.
- Michael Kieran Harvey
Artist

Australian pianist and composer, Dr Michael Kieran Harvey FAHA, is one of the foremost interpreters of contemporary piano music of his generation. A champion of Australian music and himself a composer, he regularly commissions new Australian music and has performed with Australia's leading contemporary music ensembles and orchestras.
Press quotes
"One of the most rewarding piano discs of the year"
— Tony Way, The Age - Green Guide
"Insightful, powerful performances"
— Katarina Kroslakova, The Saturday Age - Limelight Magazine
"As we've com to expect, Michael Kieran Harvey's performances of all these works are astounding ... Highly recommended"
— Michael Hannan, MCA Music Forum Feb 2007
"Here is yet another remarkable testament to Harvey's skill and musical insight"
— Clive O'Connell, The Saturday Age
Audio previews
Track Listing
24 Preludes, Op. 32 (1932-1933) Dmitri Shostakovich

Moderato I 1:18
Allegretto I :49
Andante I 2:00
Moderato II 1:56
Allegro vivace :33
Allegretto II 1:04
Andante II 1:18
Allegretto III :50
Presto :37
Moderato non troppo 1:45
Allegretto IV :49
Allegro non troppo 1:05
Moderato III 1:06
Adagio I 2:23
Allegretto V :49
Andantino I 1:00
Largo 1:40
Allegretto VI :47
Andantino II 1:18
Allegretto furioso :37
Allegretto poco moderato :34
Adagio II 2:05
Moderato IV 1:04
Allegretto VII 1:13

Preludes (1928-1929) Olivier Messiaen

La colombe 1:35
Chant d'extase dans un paysage triste 5:40
Le nombre léger 1:39
Instants défunts 3:39
Les sons impalpables du rêve 3:31
Cloches d'angoisse et larmes d'adieu 6:10
Plainte calme 2:44
Un reflet dans le vent 4:58
Piano Sonata No. 1 in C, Op. 12 (1926) Dmitri Shostakovich 11:16
Performers
Composers

Olivier Messiaen (1908–1992) was a French composer, organist and ornithologist, one of the major composers of the 20th century. His music is rhythmically complex (he was interested in rhythms from ancient Greek and from Hindu sources); harmonically and melodically it is based on modes of limited transposition, which he abstracted from his early compositions and improvisations.

Dmitri Dmitriyevich Shostakovich (25 September 1906 – 9 August 1975) was a Soviet Russian composer and one of the most celebrated composers of the 20th century.
Where to buy
Preludes and Sonata of Messiaen and Shostakovich is available for download from the iTunes Music Store.
It's available for streaming through Apple Music.
Preludes and Sonata of Messiaen and Shostakovich is available as as CD. It can be purchased online through Buywell Music or the Australian Music Centre which both offer secure online ordering.
Move CDs can be ordered through music retailers across Australia including Readings.
Product details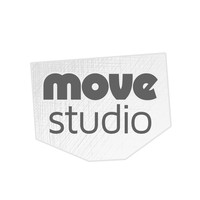 Recorded at the Move Records Studio, Melbourne Australia.
List price

$25.00 AUD

Total playing time

69 minutes 52 seconds

Contributor

Graeme Lee


Engineer

Martin Wright
Vaughan McAlley


Editing

Vaughan McAlley


Mastering

Martin Wright


Venue

Move Records Studio


Release date

2006

Copyright

© 2006 Move Records

Phonogram

℗ 2006 Move Records

Categories

Catalogue number

MD 3308

Barcode

EAN 9314574330823