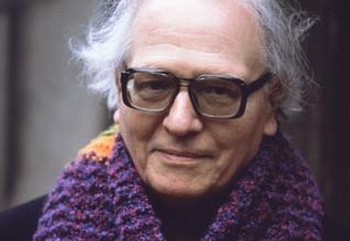 Olivier Messiaen
Olivier Messiaen (1908–1992) was a French composer, organist and ornithologist, one of the major composers of the 20th century. His music is rhythmically complex (he was interested in rhythms from ancient Greek and from Hindu sources); harmonically and melodically it is based on modes of limited transposition, which he abstracted from his early compositions and improvisations.
Many of his compositions depict what he termed "the marvellous aspects of the faith", and drew on his deeply held Roman Catholicism.
He travelled widely and wrote works inspired by diverse influences such as Japanese music, the landscape of Bryce Canyon in Utah and the life of St. Francis of Assisi. He said he perceived colours when he heard certain musical chords, particularly those built from his modes (a phenomenon known as synaesthesia); combinations of these colours, he said, were important in his compositional process.
Compositions by Olivier Messiaen appear on