Exposé
This album spans nearly a quarter of a century of composition in the field of chamber music by Peter Tahourdin. The pieces reflect Peter's compositional metamorphosis and encompass a myriad of influences and themes, from Indian ragas to the Carmina Burana.
Exposé
1. a musical exposition
2. an exhibition
3. an exposing of the artists' personality through his/her work.
Featuring many of Australia's finest musicians including Michael Kieran Harvey, Kirsten Williams, Jeannie Marsh, Frederik Shade, Rudolf Osadnik, Arturs Ezergailis, Peter Neville, Bradley Daley, Carl Rosman and Phillipa Safey.
Dialogues No. 1 & No. 4 from the Dialogue series are concerned with the notion of direct yet varied interplay between performers and are inspired by conversations between two people, in which a topic is broached, discussed and extended before a new different topic is introduced.
Raga Music No. 1 & 4 - take their structure from the procedures that underlie the unfolding of the raga in north Indian classical music. Raga Music 1 employs the poem The Starlight Night by late nineteenth century priest, poet and mystic, Gerard Manley Hopkins.
Songs of Love and Fortune is a song cycle based on texts from the Carmina Burana, a collection of poems from the twelfth and thirteenth century that cover a wide range of topics from the sacred and profound to the comic and bawdy.
And finally the title track Exposé performed by the leading Australian pianist, Michael Kieran Harvey.
This recording was supported by the Victorian Government through Arts Victoria - Department of Premier and Cabinet.
Artist

Tahourdin's compositional output covers a wide variety of genres, from orchestral music (including five symphonies) to chamber music and music for the theatre (mixed media, ballet and opera), choral, electronic and educational music.
Press quotes
"the works do provide virtuoso showcases for their soloists, especially in the Raga Music 1 - The Starlight Night."
— State of the Arts
"Chamber music composed between 1971 and 1995. Such a time frame inevitably highlights changes in compositional direction and it is a journey worth following. A who's who of contemporary music performers (including pianist Michael Kieran Harvey) disseminates with care all the fascinating musical ingredients. The end result is that Exposé is a quality disc in all departments."
— The Age
Audio preview
Track Listing
Performers
Where to buy
Exposé is available for download from the iTunes Music Store.
It's available for streaming through Apple Music.
Exposé is available as as CD. It can be purchased online through Buywell Music or the Australian Music Centre which both offer secure online ordering.
Move CDs can be ordered through music retailers across Australia including Readings.
Product details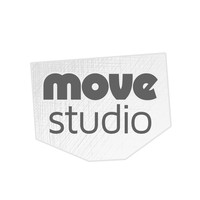 Recorded at the Move Records Studio, Melbourne Australia.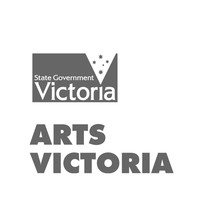 This recording is supported by the Victorian Government through Arts Victoria - Department of Premier and Cabinet.
List price

$25.00 AUD

Total playing time

69 minutes 44 seconds

Engineer

Martin Wright
Vaughan McAlley


Venue

Move Records Studio


Thanks to

Arts Victoria


Release date

1998

Copyright

© 1998 Move Records

Phonogram

℗ 1998 Move Records

Categories

Catalogue number

MD 3205

Barcode

EAN 9314574320527