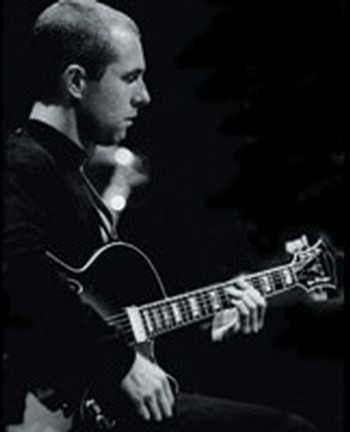 Lliam Freeman
Lliam Freeman is a versatile Melbourne-based musician, guitarist, composer who has worked over many years with a diversity of artists and groups including Christine Sullivan, Sally Ford and The Pachuco Playboys, Skazz and WJAZ.
Other artists he has worked with are Mal Webb, King Marong, Akasa, Nii Tettey Tettey and Adzohu.
Along with Martha Baartz, Lliam is a co-writer and founding member of the Baartz Freeman Sextet. Over the last 12 years he has performed and toured nationally and internationally and studied overseas in Hong Kong, Ghana (West Africa), Canada and the USA.
In 2002 Lliam was awarded an international study grant from Arts Victoria to pursue studies in jazz composition, arranging and improvisation with artists such as Maria Schneider, Wayne Krantz and Kenny Werner in Canada and New York. Much of the material for this proposed recording was written during and after this period of study.
Artist's website: www.lliamfreeman.com
Jazz sextets are rare, so you owe it to yourself to check out the Baartz Freeman Sextet, headed by co-composers Martha Baartz (saxophone) and Lliam Freeman (guitar). It's new, it's all original and it's Australian!

southeast is the debut CD of the Baartz Freeman sextet and contains a diversity of jazz styles that combine numerous musical influences from West Africa to New Orleans to Cuba and New York.
Performer: Guitar
Composer
Producer