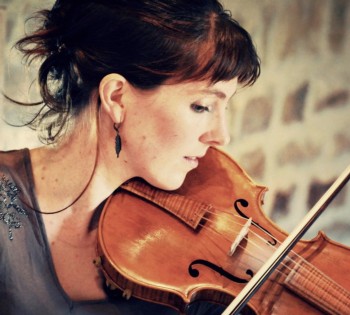 Shane Lestideau
Shane Lestideau is a musician with a variety of experiences gathered over nearly every continent of the globe. Fortunate enough to have aquired a parallel education in both Classical and Traditional irish and scottish music in Australia, she has gone on to work with baroque ensembles on some of the most prestigious stages in France, fiddled her way around Ireland and Scotland, and performed and recorded with dozens of top musicians all over Europe.
Shane has over 15 years teaching experience on the violin in conservatoriums, music schools, private tuition and workshops.
Her specialisation on the baroque violin lead her to become a member of the Collegium Orpheus Ensemble in France during a 10 yr period, the Sarabande Ensemble and Viva Voce, as well as performing with the Brest Conservatorium Early Music Ensemble and the Sligo Baroque Ensemble in Ireland. Recent performances in Australia include concerts with the Australian Brandenburg Orchestra, Melbourne Baroque Orchestra, Ludovico's Band, La Compania, Accademia Arcadia, Australian Baroque Brass and St John's Bach Orchestra.
Artist's website: www.shanelestideau.com
Evergreen Ensemble is where art music and folk music meet. It features four female musicians from Melbourne, Sydney and Geelong.

During the 18th Century, in Scotland, folk songs were regularly performed alongside Corelli and Vivaldi with no notion of one style being greater than the other. Likewise, within the 13 tracks of "Snow in Summer", alongside 18th century sonatas you'll hear arrangements of folk songs: sparse, ambient string textures, plucked notes resonating like stars in a clear nights sky, and a voice soaring high above.
Performer