ABC of American Art Song
Melanie Duncan blitzed the 1999 Mietta Song Recital Award, winning the Popular Choice award and the Musical Partnership with her accompanist Claire Cooper, in addition to the Award itself. This is her recital CD of 20th century American art song.
In her recital CD of 20th century American song her attractive coloratura voice highlights the beauty of Dominick Argento's "Six Elizabethan Songs", the vocal lyricism of Samuel Barber's French "Mèlodies Passagères" and the drama of Aaron Copland's "Twelve Poems of Emily Dickinson".
Melanie's performance of the Copland captivated the judging panel during the final recital of the Award.
Artist

Melanie Duncan is a first-class Honours graduate of the Queensland Conservatorium of Music, and is currently completing a Masters at Monash University on a Monash Postgraduate Scholarship. She has been a semi-finalist in several competitions, including the 1997, 1998 Marianne Mathy Awards, and the 1998 Herald Sun Aria and Australian Youth Aria.
Audio previews
Track Listing
Six Elizabethan Songs Dominick Argento Thomas Nash

Spring
Sleep
Winter
Dirge
Diaphenia
Hymn

Mélodies passagères, Op. 27 Samuel Barber Rainer Maria Rilke

Puisque tout passe
Un cygne
Tombeau dans un parc
Le clocher chante
Dèpart

Twelve Poems of Emily Dickinson Aaron Copland Emily Dickinson

Nature, the gentlest mother
There came a wind like a bugle
Why do they shut me out of Heaven!
The world feels dusty
Heart, we will forget him
Dear March, come in!
Sleep is supposed to be
When they come back
I felt a funeral in my brain
I've heard an organ talk sometimes
Going to Heaven!
The chariot
Performers
Composers
Where to buy
ABC of American Art Song is available for download from the iTunes Music Store.
It's available for streaming through Apple Music.
ABC of American Art Song is available as as CD. It can be purchased online through Buywell Music or the Australian Music Centre which both offer secure online ordering.
Move CDs can be ordered through music retailers across Australia including Readings.
Product details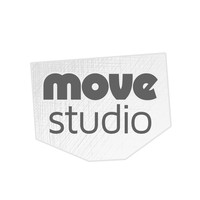 Recorded at the Move Records Studio, Melbourne Australia.
List price

$25.00 AUD

Engineer

Thomas Grubb


Editing

Thomas Grubb


Mastering

Vaughan McAlley


Venue

Move Records Studio


Thanks to

City of Melbourne
Song Recital Award


Release date

1999

Copyright

© 1999 Move Records

Phonogram

℗ 1999 Move Records

Categories

Catalogue number

MD 3212

Barcode

EAN 9314574321227