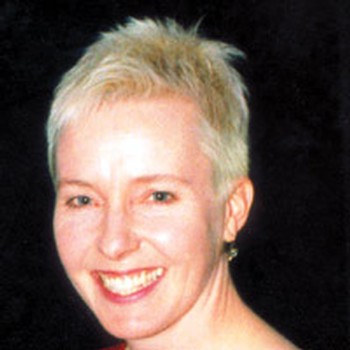 Claire Cooper
Claire Cooper studied with John Winther at the Canberra School of Music, and later at the Hong Kong Academy for Performing Arts. She spent five years as repetiteur and accompanist for the Victorian College of the Arts and was a member of staff at the Faculty of Music, University of Melbourne as an accompanist.
Claire worked extensively in Melbourne with major music organisations and festivals, and had an extensive and wide-ranging repertoire.
She suffered an acquired brain injury after being hit by a car in 2013 while cycling on the Upfield bike path in Melbourne which, sadly, has put an end to her musical career. She has spent two years largely in and out of Epworth's rehabilitation clinic. Her outlook is positive as she slowly rebuilds her life in country Victoria.
Move Records wishes her well in her expected many years of gradual recovery.
Claire Cooper is featured on the following titles

This charming and rare recording features predominantly commissioned chamber music for low flutes that was composed to showcase the lyrical and colourful tonal qualities of these instruments, expanding their small yet growing repertoire.
Performer: Piano
Claire Cooper also appears on

Blake Fischer, with accompanist Claire Cooper won the 1998 Song Recital Award and here presents an exciting collection of English and American folk, traditional and art songs.
Performer: Piano

Melanie Duncan blitzed the 1999 Mietta Song Recital Award, winning the Popular Choice award and the Musical Partnership with her accompanist Claire Cooper, in addition to the Award itself. This is her recital CD of 20th century American art song.
Performer: Piano

This CD is a tribute to 20th century Australian women composers. It's hoped that it will encourage others to listen, perform, study and program this music, bringing it to a wider audience.
Performer