Little Wing
An album full of tried-and-true jazz standards, fashioned around the singular theme of angels. With a top lineup, this wonderful CD features the talents of vocalist Debra Blaquiere, together with award-winning jazz pianist Joe Chindamo and his bass player extraordinaire, Phil Rex.
The eleven tracks range from the haunting to the sexy with measures of whimsy and romance. The mood shifts from the humour of the upbeat and the angels sing to the dark shadowy close to you to the lush beauty and personal lyrics of if wishes were kisses.
if wishes were kisses was a finalist in the 2004 National Songwriters Competition.
Musically, the album places emphasis on the brilliance and distinctive sophitication of piano player Joe Chindamo and the playful bassist Philip Rex.
Artist

Sydney based vocalist-songwriter Debra Blaquiere has earned a reputation as an independent artist winning over local fans with her uncanny ability to stake new claims on contemporary pop tunes, and interpretations of gorgeous jazz standards.
Press quotes
"the best quality CD I have heard this year"
— Bob Toll, Eastern FM
"a great voice ... was impressed ... great support band too."
— Bobbie Ericson, 2WAY FM
"Debra Blaquiere - wonderful!!"
— Roger Carpenter, KLFM
"Debra's voice is enchanting ... the choice of theme and music very well presented."
— Valerie Brown, 4MBS FM
"Debra has ... authority on the ballads where her lower register is to the fore ... awesome pianist/accordionist Joe Chindamo and rock-solid bassist Philip Rex are the stellar accompanists ..."
— Ron Morey, Perth Jazz Society
"delightful jazz standards and beautifully executed."
— Debra Lea Morrice, jazzenews.com
"absolutely wonderful!"
— Beryl Ross, Radio 1 RPH
"Chindamo's inventive and imaginative piano solos are a feature of Little Wing ... everything that he plays swings superbly ...The songs and accompaniments possess intimacy and immediacy which make listening to this CD a very pleasant experience."
— Gavin Franklin, Music Forum
Audio previews
Track Listing
Performers
Composers
Where to buy
Little Wing is available for download from the iTunes Music Store.
It's available for streaming through Spotify and Apple Music.
Little Wing is available as as CD. It can be purchased online through Buywell Music or the Australian Music Centre which both offer secure online ordering.
Move CDs can be ordered through music retailers across Australia including Readings.
Product details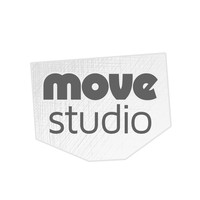 Recorded at the Move Records Studio, Melbourne Australia.
List price

$25.00 AUD

Total playing time

53 minutes 31 seconds

Mixing

Martin Wright
Thomas Grubb


Mastering

Martin Wright


Venue

Move Records Studio


Release date

May 2003

Copyright

© 2003 Debra Blaquiere

Phonogram

℗ 2003 Move Records

Categories

Catalogue number

MD 3265

Barcode

EAN 9314574326529