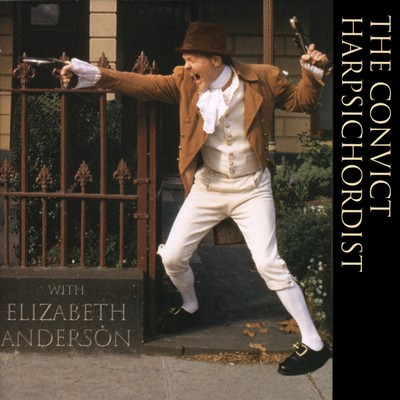 The Convict Harpsichordist
John Grant, frustrated in love, shot a London lawyer in the buttock and was sentenced to death at the Old Bailey. Granted a reprieve, he arrived at Sydney Cove in 1804, bringing with him Australia's first harpsichord. But what music did he play?
With a bonus CD-ROM video section (over 18 minutes) featuring the John Grant story told in words and music, a comprehensive illustrated historical booklet and a newly commissioned work, Ron Nagorcka's This Beauteous Wicked Place (a work symbilosing the reconciliation of two cultures) this recording is for early music and Australian history buffs alike.
MBS 'CD of the Week', 15th March 2004
Artist
Elizabeth Anderson has performed in no less than eleven international concert tours to Europe, Japan and Singapore. She is a regular guest lecturer and performer at universities and music schools throughout Australia.
Press quotes
"entertaining ... Elizabeth Anderson engagingly performs a selection of music Grant may well have played on his harpsichord" ★★★★
— Tony Way, The Age - Green Guide
"There is much to like in this release ... recorded very well ... magnificent playing ... excellent balance of works ..."
— Barnaby Ralph, Early Music, UK
"a welcome mix ... a pleasing change from the usual single-composer discs ... a fascinating disc."
— Clifford Bartlett, Early Music Review, UK
"Anderson is in top form ... her playing calls that of Wanda Landowska to mind - and praise doesn't get much higher than this ..."
— The West Australian
"an innovative idea and presentation ... Elizabeth Anderson's playing is energetic and sprightly: in both the flavour and spirit of the story as portrayed ... An ideal Christmas gift, even for yourself."
— Neville Olliffe, Early Music News
"This attractive keyboard performance ... brings to life a marvellous episode in early Australian history ... The true-life anti-hero was convict John Grant, and Elizabeth Anderson's CD does his memory proud."
— Philip Gore, Good Medicine / Your Destiny
"playing is superb ... a highlight of the [2003] year."
— Michael Easton, Herald Sun
"accomplished and clearly voiced."
— Clive O'Connell, The Age
"[Anderson's] deft fingerwork, wonderful control of the rhythms, dynamics and nuances of this lovely music are models of refinement and elegance ... a most agreeable sound ... splendidly recorded."
— John Barns, 3MBS FM Libretto
"In years of reviewing compact discs, many of the highest quality, I have never encountered so satisfying a product as this MOVE CD. For quality of content, fullness of liner notes with accompanying illustrations as well as a fascinating CD-ROM visual component. This is a product that ought to be recognised as the model it is; it deserves the very highest praise."
— Neville Cohn, OzArts Review
Audio previews
Track Listing
Sonata in F minor, K 386 Domenico Scarlatti
Sonata in F minor, K 387 Domenico Scarlatti

Sonata No. 10 in D major Pietro Domenico Paradies

I
II
Prelude and Fugue No. 24 in D major, BWV 893 Johann Sebastian Bach
Prelude and Fugue No. 15 in G major, BWV 884 Johann Sebastian Bach

Suite No. 5 in E major George Frideric Handel

Sonata in E major, K 380 Domenico Scarlatti
Sonata in E major, K 381 Domenico Scarlatti
Sonata in D major, K 32 Domenico Scarlatti
Sonata in D major, K 33 Domenico Scarlatti
Sonata in C minor, R 18 Padre Antonio Soler
Sonata in C minor, R 19 Padre Antonio Soler
Variations on Ah vous dirai-je Maman (Twinkle, Twinkle Little Star) Wolfgang Amadeus Mozart
This Beauteous Wicked Place Ron Nagorcka
Performers
Composers
Where to buy
The Convict Harpsichordist can be purchased online through Buywell Just Classical or the Australian Music Centre which both offer secure online ordering.
This title is also available in (or can be ordered through) many fine music retailers across Australia, including Thomas', Discurio and Readings.
Product details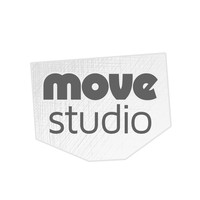 Recorded at the Move Records Studio, Melbourne Australia.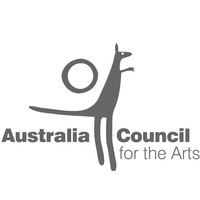 This recording project has been assisted by the Commonwealth Government through the Australia Council, its arts funding and advisory body.
(track 18)
List price

$25.00 AUD

Contributor

Martin Wright


Engineer

Thomas Grubb


Venue

Move Records Studio


Thanks to

Australia Council (track 18)


Release date

2003

Copyright

© 2003 Move Records

Phonogram

℗ 2003 Move Records

Categories

Catalogue number

MD 3242

Barcode

EAN 9314574324228