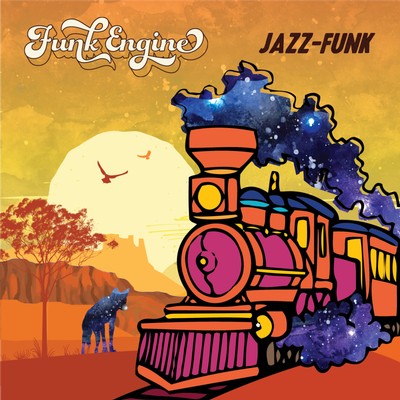 Jazz-Funk
Funk Engine was formed in 2013 by a group of Sydney Conservatorium jazz graduates.
Sonically, this new album Jazz Funk draws on the old-school funk of the 70s but with modern production and arrangements inspired by American funk legends, Lettuce, who brought the genre into the modern era.
This new 2020 recording sees the band move into exciting new territory with bassist and composer Siebe Pogson debuting as MC and lyric writer.
Here are three videos:
Artist

Sydney-based jazz-funk group Funk Engine was formed in 2013 by Sydney Conservatorium jazz graduates led by bassist and composer Siebe Pogson.
Press quote
"It's hard not to like this very hip album. A new generation of young musicians, mostly graduates from the Sydney Conservatorium, have rediscovered jazz-funk, an idiom that ran out of puff in the mid-1980s, making it sound fresh and contemporary again. Funk Engine's third album has eight compositions by electric bassist Siebe Pogson, who anchors a tight rhythm section. Pogson's compositions reveal a deep knowledge of the idiom, and his immaculate bass playing, beautifully recorded, is at exactly the right level in the sound balance. The various time-feels basic to jazz-funk are given a solid workout, resulting in an album that is danceable and highly listenable as well." ★★★★
— Eric Myers, The Australian
Audio previews
Track Listing
Performers
Composer

Siebe Pogson is a multi-instrumentalist and composer and leader of the group Funk Engine.
Where to buy
Jazz-Funk is available for download from the iTunes Music Store.
It's available for streaming through Spotify and Apple Music.
Jazz-Funk is available as as CD. It can be purchased online through Buywell Music or the Australian Music Centre which both offer secure online ordering.
Move CDs can be ordered through music retailers across Australia including Readings.
Product details
List price

$15.00 AUD

Release date

April 2020

Copyright

© 2020 Funk Engine

Phonogram

℗ 2020 Move Records

Category

Catalogue number

MCD 601

Barcode

EAN 9314574060126