Goldberg Variations
Rare opportunity to hear the entire 'Goldberg Variations' with all repeats plus the '14 canons' on the Goldbergs and the 'Italian Concerto'. Two CDs for the price of one.
Prominent Australian keyboard performer Elizabeth Anderson tops the highest peak in musical terms for harpsichordists - Bach's 'Goldberg Variations'. Taking an energetic 93 minutes to perform, it is regarded as the pinnacle of keyboard compositions - a test of both performance ability and endurance.
Anderson has been giving sold-out performance of Bach's 'Goldberg Variations' since her first performance of it over 10 years ago.
Artist
Elizabeth Anderson has performed in no less than eleven international concert tours to Europe, Japan and Singapore. She is a regular guest lecturer and performer at universities and music schools throughout Australia.
Press quotes
"... a rare full-length performance of the Goldberg Variations plus the 14 canons on the Goldbergs ... including every possible repeat doubles the length of the usual playing time ... I sat spellbound through the whole thing"
— Bradley Lonard, 24 Hours (ABC)
"Her performance is one of sustained excellence: thoughtful, witty and admirably dextrous...(Anderson) has delivered what the Goldberg's title page promised: 'refreshment of the spirit'"
— Soundscapes
"formidable technique and heaps of vitality"
— The Courier-Mail
Audio preview
Track Listing
Italian Concerto, BWV 971 Johann Sebastian Bach

(Allegro)
Andante
Presto

Goldberg Variations, BWV 988 Johann Sebastian Bach

Aria
Var. 1. a 1 Clav.
Var. 2. a 1 Clav.
Var. 3 Canone all'Unisuono. a 1 Clav.
Var. 4. a 1 Clav.
Var. 5. a 1 ô vero 2 Clav.
Var. 6. Canone alla Seconda. a 1 Clav.
Var. 7. al tempo di Giga. a 1 ô vero 2 Clav.
Var. 8. a 2 Clav.
Var. 9. Canone alla Terza. a 1 clav.
Var. 10. Fugetta. a 1 Clav.
Var. 11. a 2 Clav.
Var. 12. Canone alla Quarta. a 1 Clav.
Var. 13. a 2 Clav.
Var. 14. a 2 Clav.
Var. 15. Canone alla Quinta. a 1 Clav. andante
Disc 2
Goldberg Variations, BWV 988 Johann Sebastian Bach

Var. 16. Ouverture. a 1 Clav.
Var. 17. a 2 Clav.
Var. 18. Canone alla Sexta. a 1 Clav.
Var. 19. a 1 Clav.
Var. 20. a 2 Clav.
Var. 21. Canone alla Settima. a 1 Clav.
Var. 22. a 1 clav. alla breve
Var. 23. a 2 Clav.
Var. 24. Canone all'Ottava. a 1 Clav.
Var. 25. a 2 Clav. adagio
Var. 26. a 2 Clav.
Var. 27. Canone alla Nona. a 2 Clav.
Var. 28. a 2 Clav.
Var. 29. a 1 ô vero 2 Clav.
Var. 30. Quodlibet. a 1 Clav.
Aria

Fourteen Canons, BWV 1087 Johann Sebastian Bach

Canon Simplex
All' roversico
Beede vorigen Canones zugleich, motu recto e contrario
Motu contrario e recto
Canon duplex à 4
Canon simplex über besagtes Fundament à 3
Idem à 3
Canon simplex à 3, il soggetto in Alto
Canon in unisono post semifusam à 3
a. Alio modo, per syncopationes et per liguritas à 2 b. Evolutio
Canon duplex übers Fundament à 5
Canon duplex über besagte Fundamental-Noten à 5
Canon triplex à 6
Canon à 4 per Augmentationem et Diminutionem
Performers
Composer

Johann Sebastian Bach was a German composer, organist, harpsichordist, violist, and violinist whose sacred and secular works for choir, orchestra, and solo instruments drew together the strands of the Baroque period and brought it to its ultimate maturity.
Where to buy
Goldberg Variations can be purchased online through Buywell Music or the Australian Music Centre which both offer secure online ordering.
This title can be ordered through fine music retailers across Australia including Readings and Fish Fine Music.
Product details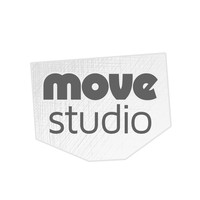 Recorded at the Move Records Studio, Melbourne Australia.