The Ring of Bone
While the past decade has seen recordings of Elisabeth Lutyens' chamber and choral works released to critical acclaim, her piano music has remained obscure. Pianist Arabella Teniswood-Harvey has carefully researched and here presents Lutyens' neglected piano repertoire.
Lutyens' musical language is passionate, dramatic and highly assertive. She exploits both the percussive and the sonorous capabilities of the piano to great effect. This CD reveals a valuable body of work that spans the 1940s to the early 1980s.
In the foreword to Arabella's detailed program notes, Michael Finnissy comments on Lutyens: "I think you would love her or loathe her. No half-measures. She was provocative and outspoken, deeply sensitive and fragile – uncomfortable contradictions that are embodied in her music. She had remained an authentic Fitzrovia bohemian twenty years on, fuelled by booze and cigarettes, an artist whose work was confrontational and whose intelligence commanded respect. I found that she was a delight to play for, I think she found musical performance rather sexy, and she was seemingly fascinated by colour-in-sound, her piano-writing is, above all, extremely sensual.The sensuality includes violence, darkness and pain as much as it does delicacy and fluidity. Liz honed away at her sounds, sculpting, polishing them rather than covering them with varnish."
Artists

Born in Tasmania, Arabella Teniswood-Harvey studied piano in Melbourne where, in 1999, she was one of the few elite young Australian musicians awarded full scholarship for the prestigious Australian National Academy of Music's inaugural Advanced Performance Program.

Elisabeth Lutyens as one of the five children of architect Sir Edwin Lutyens and his wife Emily, who was profoundly involved in the Theosophical Movement. From 1911 the young Krishnamurti was living in their London house as a friend of Elisabeth and her sisters. At age nine she began to aspire to be a composer, which given the prowess of her father in architecture, and the domineering nature of her mother, allowed her to elude her parents' attempt to live vicariously through their children.
Press quote
"There is no other recording to compare this one with, and indeed that's the whole point of it. Arabella Teniswood-Harvey has made a very important contribution, a recording that could remain authoritative for decades. This is high-quality playing; firm, clear, and strong, with a beautiful sound over a huge dynamic range. Thanks and congratulations!"
— Peter Billam , Music Forum Magazine
Audio previews
Track Listing
Allegro modererato
Allegro, ma non troppo, ma agitato
Allegretto capricioso
Adagio
Poco allegro e con moto
Adumbration
Obfuscation
Peroration
1
2
3
4
5
The Ring of Bone, Op. 106 (1975) Elisabeth Lutyens
I "…whose name was writ in water"
II Night Winds
III Starlight
IV Tenebrae
V "strange thunders from the potency of song"
VI Labyrinths
VII "The shifting of mighty winds that blow hither and thither all the changing thoughts of man"
La Natura dell' Acqua, Op. 154 (1981) Elisabeth Lutyens
Performers
Where to buy
The Ring of Bone is available for download from the iTunes Music Store.
It's available for streaming through Apple Music.
The Ring of Bone is available as as CD. It can be purchased online through Buywell Music or the Australian Music Centre which both offer secure online ordering.
Move CDs can be ordered through music retailers across Australia including Readings.
Product details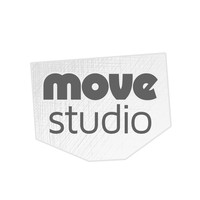 Recorded at the Move Records Studio, Melbourne Australia.
List price

$25.00 AUD

Contributor

Conrad Clark


Engineer

Vaughan McAlley


Mastering

Martin Wright


Venue

Move Records Studio


Thanks to

British Library
University of Tasmania
University of York Music Press


Release date

January 2012

Copyright

© 2011 Move Records

Phonogram

℗ 2011 Move Records

Categories

Catalogue number

MD 3354

Barcode

EAN 9314574335422