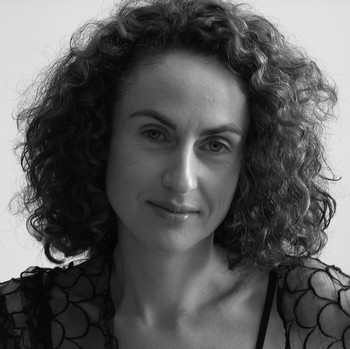 Arabella Teniswood-Harvey
Born in Tasmania, Arabella Teniswood-Harvey studied piano in Melbourne where, in 1999, she was one of the few elite young Australian musicians awarded full scholarship for the prestigious Australian National Academy of Music's inaugural Advanced Performance Program.
Now teaching classical piano, music history and art theory at the University of Tasmania, Arabella maintains an active performance career. She performs frequently as a chamber musician; as soloist with organisations such as the Tasmanian Symphony Orchestra, the State Orchestra of Victoria, and the Melbourne Chorale; and has performed in the United Kingdom with violinist Edwin Paling, and in numerous festivals within Australia. In addition to her musical talents, she also holds a doctorate degree from the University of Tasmania. Research for her dissertation considered James McNeill Whistler's interest in music and how it influenced his creation of art. Her articles have been published in The British Art Journal, Music and Art and The Burlington Magazine. She has presented lecture-recitals at the Hunterian Museum and Art Gallery in Glasgow, Scotland; the Freer Gallery of Art (Washington, DC) and at Colby College Museum of Art (Maine, USA), and is a sought-after presenter of pre-concert talks for the Tasmanian Symphony Orchestra.
Arabella Teniswood-Harvey is featured on the following titles

Performer: piano
Sir Lennox Berkeley was one of the most accomplished, creative and respected British composers of the twentieth century. His prolific output of works covers all genres of musical composition including opera, music for the theatre and cinema, symphonic music, chamber music, piano music and a vast amount of choral music.

Performer: Piano
Winner of Gramophone critic Peter Dickinson personal best for 2014, this recording offers an opportunity to hear the premiere recording of these neglected masterpieces. Discover a new sound world of duo writing for violin and piano.
Performer: Piano
While the past decade has seen recordings of Elisabeth Lutyens' chamber and choral works released to critical acclaim, her piano music has remained obscure. Pianist Arabella Teniswood-Harvey has carefully researched and here presents Lutyens' neglected piano repertoire.
Arabella Teniswood-Harvey also appears on

Performer: Piano
This music CD and performance DVD is a celebration of Patañjali's Yoga-Sūtra in music and āsana (2015) composed by Michael Kieran Harvey who also plays various keyboards, Arabella Teniswood Harvey (piano) and Eugene Ughetti (percussion).