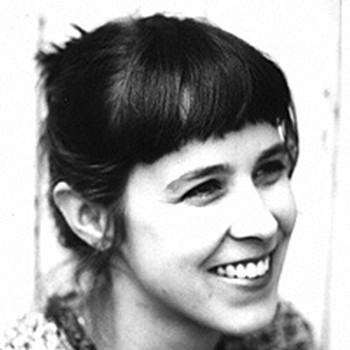 Andrea Keller
Andrea Keller is a well-known Melbourne-based jazz pianist whose recent album Mikrokosmos not only won the inaugural Bell Award for contemporary jazz but also the 2003 ARIA jazz award.
Originally from Sydney, Andrea Keller is a graduate of the Victorian College of the Arts. After receiving numerous awards in the 1990s, Andrea reached the finals of the National Jazz Piano Award at the Wangarratta Jazz Festival in 1999. This year, Andrea won the 2003 Inaugrial Australina Jazz Award for best contemporary jazz CD - also known as the Bell award - for her album Mikrokosmos. She also won the 2003 Aria award for the best jazz album.
Andrea has performed with numerous Jazz outfits in Melbourne, including Brian Brown's ensemble Flight, the Alan Browne Trio and has recorded with Dale Barlow for the ABC.
Formed in 1997, Andrea's duo with arco double bassist Anita Hustas, Hustas-Keller, held performances at the Melbourne Women's Jazz Festival and at the 1999 Melbourne International Jazz Festival supporting Mulgrew Miller (USA) and Niels-Henning Orsted Pedersen (Holland). The group also played for SIMA in Sydney, then performed at the Pinnacles Music Festival, Brisbane and at the 2002 Freemantle International Jazz Festival.
The Andrea Keller Quintet made its debut in 1999 at the Melbourne Women's Jazz Festival with subsequent performances on Jim McLeod's Jazz Track and the Wangaratta Jazz Festival. In 2002, the Quintet's album Thirteen Sketches, which was supported by The Australia Council and distributed by Newmarket Music won Best Jazz Album at the 16th annual ARIA Music Awards.
In 2001, the Melbourne Jazz Co-operative commissioned Andrea to form an octet to open the 2000 Melbourne Women's Festival where she also played in a sextet featuring Sandy Evans.
Andrea's Bela Bartok Project, formed in 2002, debuted live at the Melbourne Jazz Co-operative. Later, Andrea recorded a selection of seventeen Mikrokosmos by Bartok, which she arranged for Jim McLeod's Jazz Track at the ABC. Also in 2002, Andrea wrote Three Portraits of a Simpleton - a 15-minute work commissioned by Mike Nock's Big Small Band with funding from The Australia Council and received a commission from the Australian Art Orchestra for the concert series Hard Core.
Andrea has recently returned from six months overseas after winning the inaugural MCA/Freedman Foundation Jazz Fellowship. Andrea travelled through Eastern Europe and the UK, playing concerts in Prague, where she was based, throughout the Czech Republic and in Edinburgh, Scotland. She also attended workshops and had lessons from musicians such as John Taylor and Karel Ruzicka.
In addition to her own projects, Andrea currently plays in the Barry Duggan Quartet and is a member of the Bennett's Lane Big Band (BLBB) - an eleven piece ensemble which plays original material composed by members of the group. The BLBB was recorded at the ABC for Jim McLeod's Jazz Track.
Artist's website: www.andreakellerpiano.com
The Jenny Game Ensemble provides an opportunity for musicians from a variety of backgrounds to collaborate. In addition to jazz, the musicians involved work in classical, improvised, folk, popular and experimental musical styles.

Featuring an impressive lineup of musicians, including the ARIA-winning pianist, Andrea Keller, guitarist Steve Magnusson and percussionist extraordinaire, Peter Neville, Jacinta's Song is the new CD from multi-saxophonist / composer Jenny Game-Lopata.
Performer: Piano
Compositions by Andrea Keller also appear on

A special CD to celebrate Move Records' 50th year. Twenty-four Australian composers were invited to create a new short work for this special commemorative disc.
Composer