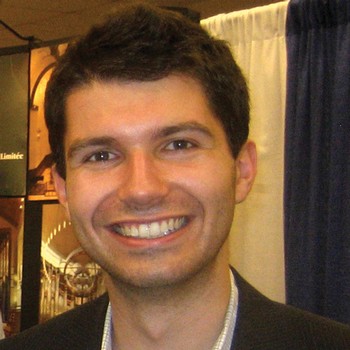 Christopher Trikilis
One of the next generation of Australian organists, Christopher Trikilis is a Melbourne- based musician. He studied at the Conservatorium of Music, Melbourne University with John Mallinson and Mark McGee, while being Organ Scholar at St Patrick's Cathedral, Melbourne.
Christopher has performed recitals in Australia and North America, and has furthered his studies with leading international organists including Dong-ill Shin and Mario Perestegi.
He is currently mentored by Dr Gordon Atkinson. From 2008-2010 Christopher was Vice President of the Society of Organists Victoria, and was acting editor of 'Organ Australia' magazine in 2011.
He is responsible for pipe organs recently installed in St Anthony's Alphington and St Joseph's Chelsea. Christopher is currently Organist and Director of Music at St Patrick's Mentone, and teaches at St Kevin's College in Toorak.
Christopher Trikilis is featured on the following titles

Performer
This CD celebrates the 150th anniversary of the Bishop Kelly Pipe Organ in St. Patrick's Mentone One of Australia's most significant historic instruments, it was built by Frederick Nicholson for the Independent Church in Prahran. Organ duo Christopher Trikilis and Dr Gordon Atkinson team up to explore the rich sounds of the Nicholson organ - for two and four hands! Music by Vierne, Walther, Hesse, Bonelli and others.