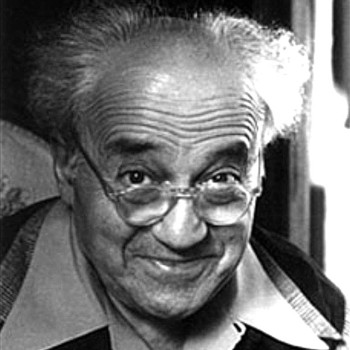 Ernest Bloch
Swiss-American composer Ernest Bloch (1880-1959) is best known for his music on Jewish cultural and liturgical themes, Bloch was an eclectic modernist composer who drew inspiration from around the globe to create his original and compelling language. His music speaks with the intensity, freshness, and variety of a force of nature.
Bloch was born in Geneva on 24 July 1880 to Jewish parents. He began playing the violin at age 9 and began composing soon after. He studied music at the conservatory in Brussels, where his teachers included the celebrated Belgian violinist Eugène Ysaÿe. He then travelled around Europe, moving to Germany (where he studied composition from 1900–1901 with Iwan Knorr at the Hoch Conservatory in Frankfurt), on to Paris in 1903 and back to Geneva before settling in the United States in 1916, taking US citizenship in 1924. The successful premiere by the Boston Symphony of Bloch's Trois Poemes Juifs in 1917 encouraged the composer to settle in the United States. He soon assumed the directorship of the Cleveland Institute of Music and later the San Francisco Conservatory of Music. In December 1920 he was appointed the first Musical Director of the newly formed Cleveland Institute of Music, a post he held until 1925. Following this he was director of the San Francisco Conservatory of Music until 1930. He also taught at the University of California at Berkeley.
He spent most of the following decade in Switzerland where he composed his Avodath Hakodesh ("Sacred Service") before returning to the USA in 1939. He held several teaching appointments in the USA with George Antheil, Frederick Jacobi, Quincy Porter, Bernard Rogers, and Roger Sessions among his pupils.
Bloch appropriated established and novel musical elements into highly dramatic scores, often influenced by philosophical, poetic, or religious themes. A masterly composer of music for strings, Bloch wrote four string quartets, Schelomo--A Hebrew Rhapsody (for cello and orchestra), and A Voice in the Wilderness (for orchestra and cello obbligato), which are deeply emotional works and rank among the most distinguished achievements in the neo-classic and neo-romantic idiom of early 20th-century music. Bloch's pupil Roger Sessions praised him for his special ability to express "the grandeur of human suffering."
He died on 15 July 1959 in Portland, Oregon, of cancer at the age of 78.
Compositions by Ernest Bloch appear on

Composer
Barbara Hornung and Danaë Killian have played as a duo for a number of years, with the viola and piano works of Swiss-American composer Ernest Bloch (1880-1959) forming the heart of their musical collaboration.