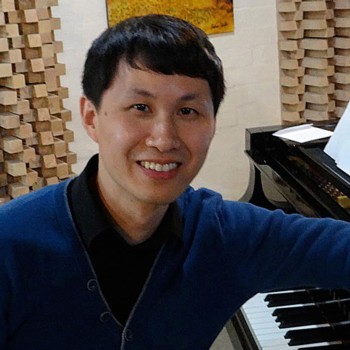 Ke Lin
Ke Lin was born in Shanghai and started learning the piano at age 3. However, his interest in playing piano only began at age 12 after hearing a recording of Chopin's 'Fantaisie Impromptu'.
He completed his study in music with Glenn Riddle at the University of Melbourne. Ke has received numerous prizes and scholarships, including the MBS National Young Performer of the Year, The John Allison & Sydney Eisteddfod Piano Scholarship (City of Sydney John Allison Scholarship) and the Costa National Music Prize.
Ke has given many performances including at the Port Fairy Festival, the Tyalgum Festival, the Brisbane Kawai Keyboard Series and the Piano Landmarks Concert Series. He has also performed overseas in England, Germany, China, Taiwan and USA.
Recently, Ke was invited to perform at the International Summer Music Festival in Shanghai and the National Centre for the Performance Arts in Beijing. The concert in Beijing also featured the first performance of the Clarinet Concerto on Chinese Themes composed by Dr Julian Yu (arranged for piano by Ke) with the New Goldberg Orchestra.
Ke Lin is featured on the following titles

The first of the two collections on this CD, the 50 Chinese folk songs, consists of pieces arranged by Julian Yu for piano. There are also 15 other piano pieces, a mixture of arrangements of well-known Chinese songs and original compositions. All 65 are played by pianist Ke Lin.
Performer: Piano

Cutetudes ('cute' + 'études') is a set of 20 short classically – related, humorous piano pieces which pianist Ke Lin commissioned Julian Yu.
Performer: Piano