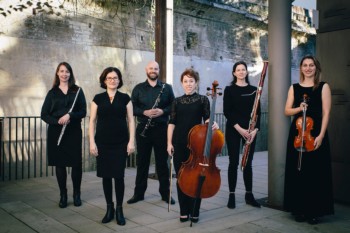 Sirius Ensemble
Sirius Chamber Ensemble was formed in 2011 by Ian Sykes and Dr Alison Evans and is committed to premiering new works by Australian and international composers alongside classics from the repertoire in a friendly, accessible atmosphere.
The name 'Sirius' pays homage to the flagship of the First Fleet, the H.M.S Sirius that sailed from Portsmouth, England to Port Jackson during 1787-1788.
Sirius Ensemble appears on

Orchestral, chamber and operatic music by composer Eve Duncan, performed by a variety of different ensembles and performers.
Performer: Ensemble