Milerum's Basket
An exciting new CD showcasing the brilliant music of the Adelaide-based composer, Becky Llewellyn, featuring the Adelaide Symphony Orchestra, the Lights Contemporary Ensemble, a multimedia video and much more!
Adelaide-based Becky Llewellyn has been composing for many years and yet has not received the recognition she deserves for her beautiful works. Featuring an innovative classical music video, together with groups such as the Adelaide Symphony and Chamber Orchestras, the Adelaide Chamber Choir and soloists including marimba virtuoso Ryszard Pusz, this CD is an attempt to redress the situation and showcases a broad selection of Lewellyn's works over the past decade. The title, Milerum's Basket, refers to Llewellyn's orchestral tribute to South Australia's Ngarrindjeri people that were once based in the sand dunes of the Coorong region.
For those under pressure and feeling time poor, listening to Llewellyn's fresh acoustic music played by some of Australia's top musicians will stimulate and refresh the spirit.
Artists

The Adelaide Symphony Orchestra was founded as a 17 player radio ensemble in 1936 and performed its first series of public concerts in 1937. Mr William Cade, an Adelaide born musician who had worked in London with Sir Thomas Beecham, was the orchestra's first conductor.

Formally known as the Adelaide Chamber Choir, the Adelaide Chamber Singers has pursued the path to choral excellence for over sixteen years.
Press quotes
"Becky Llewellyn ... draws on a holistic response to nature, landscape, sound and the simple materials of musical tonality ... most convincing ... a sincere Australian view of rapture."
— Peter McCallum, Sydney Morning Herald
"It looks wonderful, but more to the point, the music is ... just TERRIFIC!"
— Charles Southwood, ABC Classic FM
"eminently listenable"
— 5MBS FM
"The orchestration is complex, delicate and magical ... unreservedly recommended ... of outstanding musical quality."
— Peter Larsen, 3MBS FM Libretto
"All of the works deserve praise for the high calibre of the music and their performances ... Becky Llewellyn unfortunately is not a name that we immediately think of when naming Australian female composers. This is a shame, as her under representation means Australians are not hearing music from one of the nation's finest composers."
— Christopher Wainwright, Continuo
Audio previews
Track Listing
Berceuse Becky Llewellyn 5:40
Milerum's Basket Becky Llewellyn 10:39

O, Wonder! Becky Llewellyn

Antiphon for God the Father (Moderato) 1:57
Antiphon for the Virgin (Allegro) 7:00
Antiphon for the Holy Spirit (Andante) 1:43
Antiphon for the Redeemer (Adagio) 1:21
Antiphon for the Angels (Allegretto) 1:33
Antiphon for the Virgin (Animato) :57
Antiphon for the Virgin (Andantino) 2:06
Antiphon for Divine Love (Andante con moto) 1:41
Antiphon for God the Father (Maestoso) 3:34
Song Web from Sticks and Stones (after Andy Goldsworthy) Becky Llewellyn 4:45
Vladimir Illych on the ladder of history Becky Llewellyn 5:59
Whales Weep Not! Becky Llewellyn 14:42
Performers
Composer

Llewellyn is an enthusiast, thinker and communicator who creates an empathetic blend of ideas and emotions designed to help the listener explore inner landscapes. Her early love of acoustic music, combined with respect for musicians, gives authenticity to her music which is conceived to be performed live.
Where to buy
Milerum's Basket is available for download from the iTunes Music Store.
It's available for streaming through Apple Music.
Milerum's Basket is available as as CD. It can be purchased online through Buywell Music or the Australian Music Centre which both offer secure online ordering.
Move CDs can be ordered through music retailers across Australia including Readings.
Product details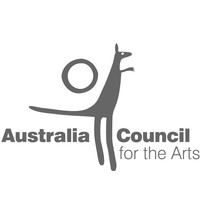 This recording project has been assisted by the Commonwealth Government through the Australia Council, its arts funding and advisory body.
List price

$25.00 AUD

Total playing time

63 minutes 37 seconds

Thanks to

Australia Council


Release date

2002

Copyright

© 2002 Becky Llewellyn

Phonogram

℗ 2002 Move Records

Categories

Catalogue number

MD 3261

Barcode

EAN 9314574326123