Echoes of Ancestral Voices
Le Tuan Hung and Dang Kim Hien present 'Echoes of Ancestral Voices,' a collection of Vietnamese traditional music. This album follows their beautiful and evocative disc 'Landscapes of Time' (described by ABC Radio National as "an enchanted journey across the soundscapes of Vietnam.")
Authentic versions of pieces from various classical and folk traditions are carefully realised with musical and linguistic aspects relevant to each tradition. Many of the pieces were inspired by the landscape, rivers and torrid history of Vietnam. The collection also features lullabys from the North, Centre and South of the country.
The beauty of the music is also enhanced by the performers mastery of performance practices of various Vietnamese musical genres and their personal touch in performance.
Artists

Dang Kim Hien is a composer and virtuoso performer in both traditional and contemporary music of Vietnam, she also taught at the Department of Traditional Music of the Conservatory of Music in Saigon for 14 years.

Le Tuan Hung is a composer, performer and author, specialising in Vietnamese music and experimental music of contemporary Australia. He is also the author of various publications on Vietnamese performing arts and is regarded as an international authority in Vietnamese musicology.
Press quotes
"Serious dedication to and mastery of the authentic traditional forms ... Rich new compositions. One of the most rewarding musical experiences I have had in a long while ... [Le and Dang] contributed greatly to the purpose of introducing Vietnamese music of the highest quality to American audiences."
— Program Director of American Composers Forum, World Festival of Vietnamese Music, Minnesota 1996
"Le and Dangs' compositions transcend the boundaries of East and West and represent a new direction in Australian experimental music."
— Whitney Museum of American Art, New York
"Dang Kim Hien's Vietnamese lullabies ... are astonishingly beautiful and haunting"
— Experimental Musical Instruments
Audio preview
Track Listing
Performers
Dang Kim Hien · dan nguyet [moon lute], song lang [foot clapper], dan bau [monochord], dan tranh [vietnamese zither], voice, phach [wooden clappers], trong de [small drum]
Le Tuan Hung · dan tranh [vietnamese zither], voice, trong com [rice drum] · all except track 8
Where to buy
Echoes of Ancestral Voices is available for download from the iTunes Music Store.
It's available for streaming through Apple Music.
Echoes of Ancestral Voices is available as as CD. It can be purchased online through Buywell Music or the Australian Music Centre which both offer secure online ordering.
Move CDs can be ordered through music retailers across Australia including Readings.
Product details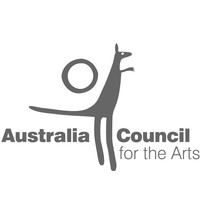 This recording project has been assisted by the Commonwealth Government through the Australia Council, its arts funding and advisory body.
List price

$25.00 AUD

Editing

Martin Wright


Mastering

Martin Wright


Thanks to

Australia Council


Release date

1997

Copyright

© 1997 Le Tuan Hung

Phonogram

℗ 1997 Move Records

Categories

Catalogue number

MD 3199

Barcode

EAN 9314574319927