Landscapes of Time
Contemporary Sound Art of Vietnam. Evocative images and haunting effects, creating a totally unforgettable listening experience. Explore new directions in contemporary sound art with a touch of Vietnamese colour - inspired by Vietnamese poems, ideas and spirituality.
Landscapes of Time presents a collection of works which explore new directions in contemporary sound art with a touch of Vietnamese musical colour. In these compositions, the colour of the Vietnamese tradition is explicit in the use of musical modes, traditional instruments and the strong emphasis on improvisation. At the same time, new boundaries of sounds are explored and exploded by the new playing techniques on traditional instruments, the new concepts of compositional structure and texture, and the adaptation of non-Vietnamese instruments (Balinese flute, Latin American rain stick), musical techniques (Tibetan and Mongolian harmonic singing) and new technologies. In addition, new performing techniques (such as throat voice singing without opening the mouth) are also developed. The ideas and feelings expressed in the compositions guided the composers' selection of sounds.
Artists

Le Tuan Hung is a composer, performer and author, specialising in Vietnamese music and experimental music of contemporary Australia. He is also the author of various publications on Vietnamese performing arts and is regarded as an international authority in Vietnamese musicology.

Dang Kim Hien is a composer and virtuoso performer in both traditional and contemporary music of Vietnam, she also taught at the Department of Traditional Music of the Conservatory of Music in Saigon for 14 years.
Press quote
"... the prize (is) 'Webs of Life' which wanders gently through many different sonic areas"
— Experimental Musical Instruments
Audio preview
Track Listing
Performers
Le Tuan Hung · dan tranh [vietnamese zither], suling [balinese flute], electronic crickets, voice, bells, mo [temple block], dan nguyet [vietnamese moon-lute], wind chimes, plastic wind roarer, ocarina
Dang Kim Hien · dan tranh [vietnamese zither], electronic crickets, voice, dan bau [vietnamese monochord], amplified throat voice, phach tre [bamboo block], dua tre [bamboo chopsticks]
Where to buy
Landscapes of Time is available for download from the iTunes Music Store.
It's available for streaming through Apple Music.
Landscapes of Time is available as as CD. It can be purchased online through Buywell Music or the Australian Music Centre which both offer secure online ordering.
Move CDs can be ordered through music retailers across Australia including Readings.
Product details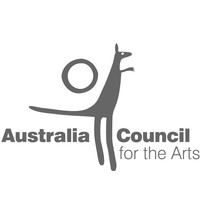 This recording project has been assisted by the Commonwealth Government through the Australia Council, its arts funding and advisory body.
List price

$25.00 AUD

Editing

Martin Wright


Mastering

Martin Wright


Thanks to

Australia Council


Release date

1997

Copyright

© 1996 Le Tuan Hung

Phonogram

℗ 1997 Move Records

Categories

Catalogue number

MD 3197

Barcode

EAN 9314574319729