Glass & Clay
Ros Bandt, internationally acclaimed sound artist, composer, performer and sound sculptor, explores the subtle, shimmering and sonorous sound qualities sculpted from glass and clay instruments. Includes Soft and Fragile, originally released on LP in 1983.
Since building the glass playable sound sculpture in 1978, the flagong, Ros Bandt has been exploring the subtle, shimmering and precarious sound qualities derived from glass. An invitation from the master ceramic artist Judy Lorraine, extended this interest to ceramics.
The materials glass and clay are brittle and vitreous, easily broken, but charming in their irregularities. Soft and Fragile are special limitations from both the playing and compositional points of view. An intimate relationship develops with exposed and vulnerable instruments, particularly as the act of hitting them with mallets ultimately precipitates their end.
Artist

Ros Bandt is a composer performer and sound artist who is passionate about combining ancient and modern sonic practices. Her sound research has included building a medieval Pythagorean recorder and she directs the Australian sound design project on line at the Australian centre, The University of Melbourne.
Press quote
"Shimmering and delicate ... The crystalline tones explore subtle rhythmic shifts, drawing in the listener through the sheer beauty of the sounds."
— Real Time
Audio preview
Track Listing
Performers
Ros Bandt · flagong, tape, gamelan and ceramic bells, sampler, mesopotamian bells, voice, environmental recordings
LIME · gamelan bells, vocal drone tape, flagong, temple bells · tracks 2 and 3
Where to buy
Glass & Clay is available for download from the iTunes Music Store.
It's available for streaming through Spotify and Apple Music.
Glass & Clay is available as as CD. It can be purchased online through Buywell Music or the Australian Music Centre which both offer secure online ordering.
Move CDs can be ordered through music retailers across Australia including Readings.
Product details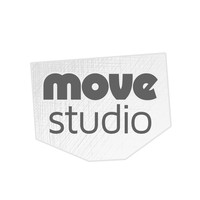 Recorded at the Move Records Studio, Melbourne Australia.
(tracks 5 and 6)
List price

$25.00 AUD

Total playing time

62 minutes 7 seconds

Editing

Martin Wright


Mastering

Martin Wright


Venue

Move Records Studio (tracks 5 and 6)


Release date

June 1995

Copyright

© 1983, 1994 Ros Bandt

Phonogram

℗ 1983, 1995 Move Records

Categories

Catalogue number

MD 3045

Barcode

EAN 9314574304527