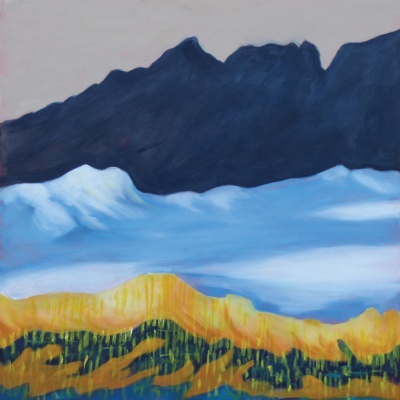 20 June 2019
New English translation of Schubert's Winterreise (Winter Journey)
To present the music of Schubert's Winterreise to a visual arts audience in particular and to a wider musical audience than is usually attracted to German lieder, pianist Brian Chapman judged that it would be wise to perform the work in English – something that is almost never done these days. This new 2-CD set includes two complete performances of the music performed by Nathan Lay (baritone) and Brian Chapman (pianist).
He prepared a new English translation of Müller's original German poems, fitting the words into Müller's rhyming structure and to Schubert's melodies and rhythms. This new recording presents Winterreise in the the traditional German as well as in the new English version on two CDs.
Brian Chapman's artist wife Lucy Chapman has produced 24 painting inspired by Winterreise which are reproduced, along with the texts in both languages, in a beautifully presented 56 page book. The whole package — book and two CDs — is priced at just $45.
The paintings are on display at the Gallery at ARC Yinnar in central Gippsland and during August 2019 at Montsalvat, Eltham, Victoria.
Further reading

For this recording of Winterreise, Op. 89 (D.911), pianist Brian Chapman has prepared a new English translation, and as accompanist, with baritone Nathan Lay, recorded the entire song cycle in both English and German on two CDs. The set is presented with a lavish 56 book presentation featuring 24 paintings created by artist Lucy Chapman especially for this release.