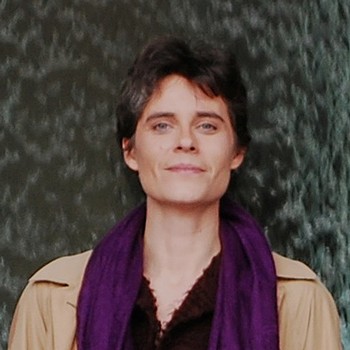 Danae Killian
Danaë Killian is an Australian pianist whose performances have found regard internationally for their intense originality and rare communicative power. Her repertoire ranges across the complete solo piano music of the Second Viennese School, major polyphonic works by JS Bach, and a wealth of Australian compositions.
A passionate champion of contemporary art music, Danaë Killian has delivered over thirty world premieres, performing in the USA, Holland, France, Sweden, Germany, Switzerland, Italy, Czech Republic, Hungary, Austria, China, Australia and New Zealand. She has been the recipient of prestigious awards for her musical and academic prowess, including the Australian Alumni (W G Walker) Fulbright Postgraduate Scholarship, the Helen Macpherson Smith Scholarship, and an Australia Award Endeavour Research Fellowship, and she is Victorian Fulbright Alumna Ambassador. Danaë Killian is an Honorary Fellow in the VCA's Centre for Ideas at the University of Melbourne, where she earned her PhD in 2010. Danaë's creative initiatives find ongoing idealistic expression in the activities of the non-profit association Kithara, which Danaë founded together in 2013 with her lifetime artist-collaborator Gotthard Killian. Kithara is dedicated to the musical and social practice of Aristotle's philosophy of happiness, or eudaimonia.
Artist's website: vca-mcm.unimelb.edu.au
Danae Killian is featured on the following titles

This is composer Eve Duncan's third release, a 2-CD set, and it heralds new approaches in her music.
Performer

Barbara Hornung and Danaë Killian have played as a duo for a number of years, with the viola and piano works of Swiss-American composer Ernest Bloch (1880-1959) forming the heart of their musical collaboration.
Performer: Piano

Danaë Killian has studied Schoenberg's music and thinking all her adult life, first performing his complete published solo piano works in recital in Basel in 2001.
Performer
Danae Killian also appears on

This CD will be launched on 11 March 2017. It is a companion to the Australian composer's other Move CD "Exposé". It showcases solo pieces for cello and flute, electronic scores, and small ensemble pieces.
Performer: Piano

A collection of chamber music by Australian composer Eve Duncan. This new CD features recordings of her work performed by artists from Australia and overseas including the Australian National Academy of Music String Ensemble and Michael Kieran Harvey.
Performer: Piano