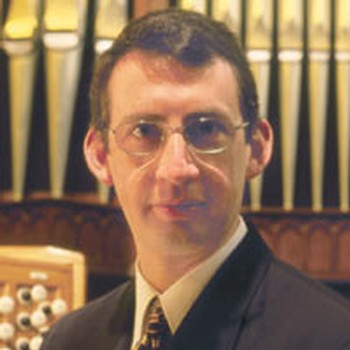 Dominic Perissinotto
Dominic Perissinotto is one of Australia's most prolific performers, widely sought after as a soloist and accompanist. In promoting his passion for the pipe organ not only as a church instrument, but also as a concert and ensemble instrument, Dominic has worked with a number of musicians throughout Australia and Europe.
Dominic's "PIPE ORGAN PLUS - Five Sundays in Fremantle" series showcases one of Western Australia's most impressive pipe organs in the Basilica of St Patrick, Fremantle, where he is Organist and Director of Music. For these concerts he is joined by a number of Australia's leading musicians exploring a wide variety of music from Mediaeval times through to specially commissioned works by Australian composers including Brenton Broadstock and David Pye. To this extent, Dominic has received a grant in 2001 from the Music Fund of the Australia Council to commission a new work for organ and sampler by David Pye.
A graduate of the University of Melbourne, Victoria, Dominic was awarded a Fellowship by the Winston Churchill Memorial Trust to assist with further studies at the Royal College of Music in London, commencing in 1991. During his time in London Dominic appointed to the post of Organ Scholar at Westminster Roman Catholic Cathedral in London. He gave regular recitals at St Paul's and Westminster Cathedrals, Westminster Abbey, Oxford Town Hall, and toured Belgium, Italy and England, returning regularly to perform in festivals.
Dominic Perissinotto is featured on the following titles

For his debut solo CD for Move Records, organist Dominic Perissinotto decided upon three magnificent Romantic works to showcase one of Australia's finest pipe organs, the Grand Organ in the Basilica of St Patrick, Fremantle.
Performer: Organ

Recorded in the beautiful Trinity College Chapel in Melbourne, this organ/trumpet CD presents eight works that take you on a journey through the art of the concerto in the Baroque period.
Performer: Organ
Producer
Dominic Perissinotto also appears on

Winner of the 1998 ABC Classic FM "Listeners' Choice" Award, this double CD set brings together chamber music by Brenton Broadstock, one of Australia's most well- established and respected composers.
Performer: Organ