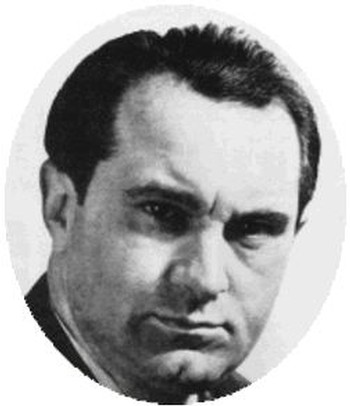 Eugene Bozza
Eugène Joseph Bozza (1905–1991) was a French composer. Bozza studied composition, conducting, and violin at the Paris Conservatoire. He is known primarily for his chamber music. Bozza's work includes five symphonies, operas, ballets, and many pieces for brass ensemble. His larger works are rarely performed outside his native France.
Bozza is particularly noted for his wind writing, having composed pieces for nearly all of the winds and strings during his academic career (including the saxophone, for which his 1936 "Aria" is an important early composition). His chamber music for winds shows great familiarity with the capabilities of the instruments, often demanding a great deal of technical skill, without losing the expressive, melodic style typical of 20th century French chamber music; his music is part of the standard repertoire for several instruments. Examples include his Scherzo for woodwind quintet, a short and lighthearted piece that requires a fair bit of technical skill.
Compositions by Eugene Bozza appear on

Eric Klay brings his bass trombone centre-stage in a varied selection of stylish classic, contemporary, and big band pieces.
Composer

110 minutes of horn music, from the classical to the contemporary. Many works presented here were never available on CD before and virtually all are on the current AMEB French Horn syllabus - ideal for students!
Composer

Directed by Richard Runnels. Features wind octets by Haydn, C.P.E. Bach, Beethoven, Bozza and Australian Graham Powning. Recorded in the exceptionally clear and natural acoustic of the Melbourne Concert Hall.
Composer