WindSong
Eric Klay brings his bass trombone centre-stage in a varied selection of stylish classic, contemporary, and big band pieces.
From Oz comps to Big Band — 'WindSong' captures them all!
It is unique to combine so many eclectic styles featuring bass trombone on the one disc. "It really does show off the instrument" said trombonist Eric Klay.
The eclecticism found in 'WindSong' is realised in pieces like 'Tropical Funk' featuring the superb improvisational skills of saxophonist John Barrett juxtaposed against new Australian compositions by Ross Edwards: 'Maninya IV', 'Sonata for Two Trombones' by Lawrence Whiffin, and Paul Sarcich's 'Music for Tubes and Sticks'.
Fantastic arrangements of Ellington's 'Don't Get Around Much Anymore', Gershwin's 'I've Got a Crush on You', and Richard Rodgers' 'Nobody's Heart Belongs to Me' complete the line-up.
Eric Klay's list of credentials is impressive: principal bass trombone with the Melbourne Symphony Orchestra since 1977; and concert, cabaret shows, film scores and recordings for artists including John Farnham, Debra Byrne, Anthony Warlow, Sammy Davis Jnr., and Frank Sinatra.
In 1986 Klay commissioned, and gave the first performance of, Paul Sarcich's 'Concerto for Bass Trombone and Orchestra' to enthusiastic audiences.
Artist

Eric Klay has been the Principal Bass Trombone of the Melbourne Symphony Orchestra since 1977. Prior to this appointment he performed with the Elizabethan Trust Mlebourne Orchestra from 1976 - 77. He studied with Mr Roger Davies at The University of Melbourns, Faculty of Music, graduating with a Bachelor of Music Education Degree.
Press quotes
"I'd give the performance at least four stars."
— Hugo Magliocco, International Trombone Association Journal
"WindSong has a varied program that amply demonstrates [Klay's] versatility, his artistry and professionalism."
— Alan Mewett, Former principal bass trombone, Sydney S.O.
Audio preview
Track Listing
Performers
Composers
Where to buy
WindSong is available for download from the iTunes Music Store.
It's available for streaming through Apple Music.
WindSong is available as as CD. It can be purchased online through Buywell Music or the Australian Music Centre which both offer secure online ordering.
Move CDs can be ordered through music retailers across Australia including Readings.
Product details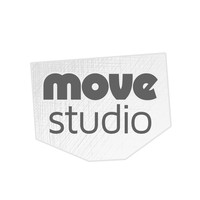 Recorded at the Move Records Studio, Melbourne Australia.
(tracks 2 and 3)
List price

$25.00 AUD

Total playing time

56 minutes 39 seconds

Engineer

Jim Atkins (track 5)
Martin Wright (tracks 2 and 3)
Robin Gray (tracks 1, 4 and 6—9)


Venue

Move Records Studio (tracks 2 and 3)


Release date

1995

Copyright

© 1995 Australian Brass Work

Phonogram

℗ 1995 Move Records

Categories

Catalogue number

MD 3174

Barcode

EAN 9314574317428