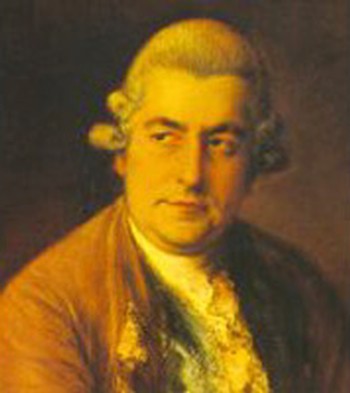 Johann Christoph Bach
Johann Christoph Bach (6 December 1642 – 31 March 1703) was a German composer and organist of the Baroque period. He was born at Arnstadt, the son of Heinrich Bach, Johann Sebastian Bach's great uncle, hence he was Johann Sebastian's first cousin once removed. He was also the uncle of Maria Barbara Bach, J.S. Bach's first wife. He is not to be confused with Johann Sebastian's Bach's son, Johann Christoph Friedrich Bach.
Compositions by Johann Christoph Bach appear on

The Australian Chamber Choir performs motets by J.S. Bach and two of his sons, Johann Micheal Bach and Johann Christoph Bach.
Composer

A collection of 33 short organ works performed on the 1882 T.C. Lewis organ in St George's Uniting Church, East St. Kilda, Melbourne. The collection of pieces on this recording represents a small sample of works deliberately composed for small pipe organs and harmoniums.
Composer

Stunning performances by Christopher Dearnley and John Stiller on six of the historic church organs of the Barossa Valley. Includes a 16 page booklet giving a history of the organs in the Barossa area, their builders and the music.
Composer