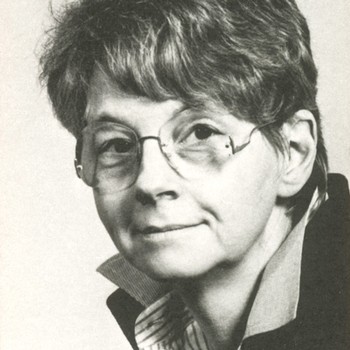 June Nixon
One of Australia's best known organists, choir trainers and composers, June Nixon initially obtained Diploma of Music (piano) and Bachelor of Music (organ) from Melbourne University.
Post graduate Scholarships enabled further study in London where she gained F.R.C.O. and became the first woman to receive the John Brooke prize for the Choir Training Diploma. In 1968 she was the winner of the Australian National Organ Competition.
She was appointed Organist and Director of Music at St. Paul's Cathedral Melbourne in 1973 and only relinquished this after 40 years on 3 February 2013 and has been made Organist Emerita. She is on the teaching staff of Melbourne University Faculty of Music.
She has given numerous recitals at the Cathedral and at the Melbourne Town Hall, and given other recitals in London, the most recent at Westminster Abbey. Her influence outside the Anglican Church was recognized in 1995 by the Catholic Archdiocese of Melbourne awarding her the Percy Jones Award for "outstanding dedication and service given to music for worship".
She was made a Member (AM) in the General Division in the Queens Birthday Honours in 1998 for services to church music. In 1999 the Lambeth Degree, Doctor of Music(Cantuar) was conferred on her by the Archbishop of Canterbury. She was a consultant for the restoration of the T.C.Lewis Organ in St. Paul's Cathedral Melbourne in 1990 and on the steering committee for the restoration of the Hill Organ in the Melbourne Town Hall in 2000. In 2003 June was nominated and made a member of the Association of Anglican Musicians.
June Nixon is featured on the following titles

The Choir of St Paul's Cathedral, Melbourne presents music by Edward Elgar and Edward Barstow.
Performer: Organ

Recorded in 1984, this album marks the 50th anniversary of Edward Elgar's death. Organist at St Paul's Cathedral from 1973 until 2013, June Nixon shows her mastery and love of these Elgar works.
Performer
Compositions by June Nixon also appear on

Volume 2 in this series of stunning performances by Christopher Dearnley and John Stiller on seven more of the historic church organs of the Barossa Valley.
Composer