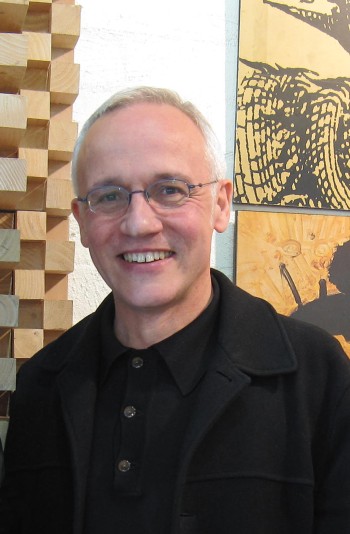 Len Vorster
Len Vorster is one of Australia's finest accompanists and is artistic director of Classical Palette (a series of Naxos recordings devoted to contemporary music), of the Schirmer Ensemble, and of Port Fairy Spring Music Festival.
Len Vorster was born in 1954 in South Africa. He left there for Australia in 1983 after completing postgraduate piano studies with the eminent American pianist Lamar Crowson at the University of Cape Town. He made his concerto debut with the Cape Town Symphony Orchestra in Mozart's Piano Concerto K456 in 1976.
As concerto soloist he has recorded Michael Easton's Concerto on Australian Themes with the State Orchestra of Victoria for Naxos, and premiered the work in Italy, Hungary, Czech Republic, Germany, and with the Royal Academy Orchestra in London in 2001. Len has given further concerts in America,Taiwan and Hong Kong; also at the Melbourne International Festival, Melbourne Spoleto Festival, Messiaen Festival (in the presence of Messiaen at Melba Hall in 1988), Sydney Festival, Barossa Festival, and Castlemaine State Festival.
His recordings have received outstanding reviews from major publications around the world as well as a Gramophone Magazine award for his Naxos recording of Holst's The Planets (two-piano version with Robert Chamberlain). His CD Barber & Debussy with cellist David Berlin was nominated as one of the best classical CDs of 2011 in Limelight Magazine. In 2022 Naxos released his recording with British tenor Ian Partridge of the complete songs and solo piano music of Lord Berners. With soprano Merlyn Quaife, he has been nominated for an Aria award for his Naxos recording of songs and solo piano music by Manuel de Falla. In 2022 he recorded a solo piano CD Night Thoughts, and also songs and solo piano music by Melbourne composer Lachlan Brown. He has also released another solo CD Summer Waves. There are further CD releases by Marco Polo, ABC Classics, Tall Poppies and Move Records (with CDs by soprano Vivien Hamilton, and flautist Masahide Kurita).
Len Vorster is the founding Artistic Director of Port Fairy Spring Music Festival (1990-2001). He was also artistic director of Classical Palette (a series of Naxos recordings devoted to contemporary music), and of Open Mind, a series of staged concerts celebrating musical, literary, visual and dance events for the Victorian Arts Centre.
He was for many years on the piano staff of the University of Melbourne, Monash University, and Victorian College of the Arts Secondary School.
lenvorster.net
Len Vorster is featured on the following titles

During the long still nights of the Covid pandemic, pianist Len Vorster, well-known as a thoughtful accompanist, spent most of his evenings listening to a wide array of music ranging from Schumann to Copland. He also spent a lot of time thinking about the music. These ruminations developed into the wide ranging, fascinating and beautiful program of 15 deep-rooted works.
Performer
Arranger

This recording Burns and Beyond comprises a selection of songs written for voice and modern piano, and includes a performance of Percy Grainger's Three Scotch Folksongs which use ancient tunes of Scotland as inspiration.
Performer: piano
Len Vorster also appears on