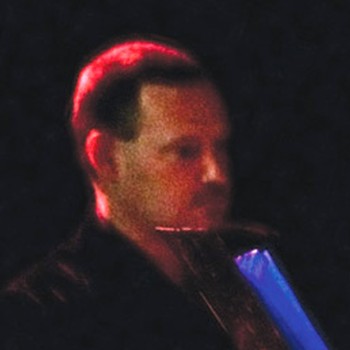 Matt McMahon
Matt McMahon is a Sydney based pianist, keyboardist and composer. Having studied music and English literature at Sydney University and jazz studies at the Sydney Conservatorium of Music, he has been actively performing and recording music since 1993.
He has performed / recorded with many musicians and groups including Dale Barlow, Sand Evans, Joe Tawadros, Vince Jones, Katie Noonan, Daorum, Baecastuff, Guy Strazz, Steve Hunter, Phil Slater, Jacking Orsaczky and his compositions appear on many albums. he has also performed with touring artists from the USA Bobby Previte (1999) and Greg Osby (2006).
He performs in concerts and festivals nationally and internationally with a variety of groups. In Australia he has performed at the Wangaratta Jazz Festival, Queensland Music Festival, Melbourne International Jazz Festival, Sydney's Jazznow Festival and he appears on over forty albums. Matt was the winner of the 1999 National Jazz award at the Wangaratta Festival of Jazz and was the recipient of the $20,000 2005 Freedman Jazz Fellowship. He leads groups under his one name (having recorded tow critically acclaimed albums) and co-leads 'The Band of Five Names', a collaborative ensemble with Phil Slater and Simon Barker.
He currently teaches in the Jazz faculty at the Sydney Conservatorium, presents a weekly jazz radio program at Eastside Radio and is a committee member of the JazzGroove Association.
Matt McMahon is featured on the following titles

The vision for this project was to use the music of Piazzolla, Ginastera and Guastavino as a launching point, to exploit the improvisatory nature of the genre and to rebuild the music from its bare elements to a work that gives equal emphasis to both the piano and saxophone.