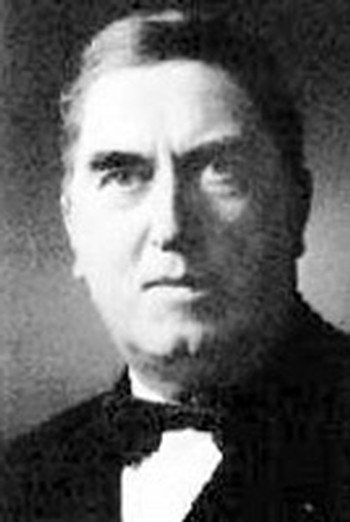 Maurice Duruflé
Maurice Duruflé (1902-1986) was a French organist and a highly-regarded composer of music organ and choral music.
Maurice Duruflé was born in Louviers, near Rouen in Normandy, on 11 January 1902. From 1912 to 1918 he attended the Schola Cantorum at Rouen Cathedral where he was taught piano and organ. In 1919 he moved to Paris and studied with Charles Tournemire, later becoming his deputy at the church of Ste.-Clotilde.
Having entered the Paris Conservatoire in 1920, Duruflé, between the years 1922 and 1928, obtained premiers prix in organ (with Eugène Gigout), harmony, fugue, piano accompaniment and composition – the latter with Paul Dukas who, together with Tournemire and Louis Vierne, exerted a profound influence on his music.
In 1930 Duruflé was appointed organist of the beautiful and architecturally unusual Parisian church of St-Etienne-du-Mont, and in the same year his Prélude, Adagio et Choral varié sur le thème du 'Veni Creator', Opus 4, won first prize from the newly formed 'Association des amis de l'orgue'. From 1929-31 he deputized for the ailing Vierne at Notre-Dame Cathedral.
Duruflé's reputation grew with the publication, in 1934, of the Suite pour Orgue Op. 5, a year in which he also gave the first performance of the Sixth Symphony by Vierne (who had begun a seventh symphony to be dedicated to Duruflé). His reputation was further enhanced with the appearance, in 1939, of the Trois Danses for orchestra. Duruflé's name is also associated with the Poulenc Organ Concerto of which he gave the world première in 1938. Duruflé deputized for Marcel Dupré in the organ class of the Paris Conservatoire in 1942 and in 1943 he was appointed Professor of Harmony there, a position he was to hold until 1969.
The post-war years saw his reputation as a composer heightened with the publication of the moving Requiem, Op. 9. Tours of Europe, the UK, USSR and USA and recordings with his wife, Marie-Madeleine Duruflé-Chevalier, served to increase his renown as a recitalist. In 1975 a car accident seriously curtailed his concert and church playing activities. He never fully recovered and died in Paris on 16 June, 1986.
Compositions by Maurice Duruflé appear on

Edward Theodore plays Durufe's complete organ music on the magnificent organ at St. Patrick's Cathedral, Melbourne.
Composer

Few Australian musicians come close to matching Anthony Halliday's versatile splendour. This latest of Halliday's all-too-few organ CDs emphasises his gifts in transcribing orchestral works. Featuring the organ of St Francis' Church Melbourne.
Composer

Yoram Levy (trumpet) and Christopher Wrench (organ) join forces to explore the very diverse textures and styles of Genzmer, Tomasi, Persichetti, Durufle and Hakim.
Composer