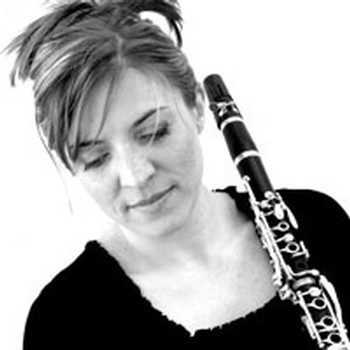 Nicole Canham
Nicole's professional experience is extensive and varied, including orchestral work with Opera Australia, the Tasmanian and Canberra Symphony Orchestras, the Canberra Chamber Orchestra, the Canberra Choral Society and for the Australian and Kiev Ballet Canberra seasons.
Versatile clarinetist Nicole Canham received her initial training at the Australian National University Institute of the Arts, obtaining a Bachelor of Music degree majoring in Clarinet Performance. In 2000 and 2002, Nicole was the recipient of grants from artsACT, The Ian Potter Cultural Trust, and was the winner of the Australian Music Foundation's Young Australian Musician Award, enabling her to undertake further study with Philippe Cuper, specialising in French repertoire and traditions of interpretation and performance. She obtained her Prix de Perfectionnement from the Conservatoire Nationale de Region de Versailles in June 2003.
She is a founding member of Clarity, Canberra's highly successful chamber ensemble of international reputation, performing around Australia and abroad in the UK, Belgium and France to acclaim. Concerts with Clarity have included opening an all night outback Rock concert in the Northern Territory, performing at London's famous St-Martin-in-the-Fields, and presenting concerts throughout Belgium for Jeunesses Musicales. Nicole has performed as a recitalist for the Namur Theatre, Belgium, Stopera, and the National Gallery of Australia.
Nicole Canham appears on
Nicole Canham is a member of

Take a journey of sonority and style with Australia's unique chamber ensemble, Clarity. Celebrating 10 years of Clarity in 2006, this quartet has established itself as an entertaining, versatile and technically brilliant group.