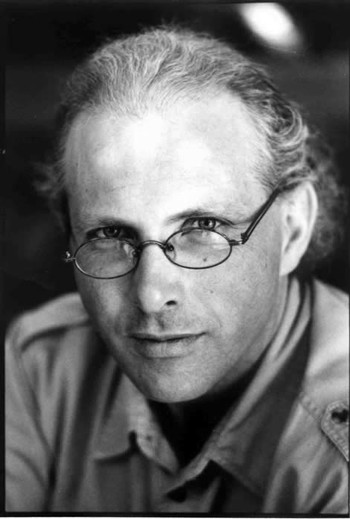 Nigel Westlake
Westlake has played in fusion bands, soundtrack recording sessions, Australia's leading instrumental groups and as a soloist with orchestras and classical ensembles in Australia and in many cities of the world including London, Paris, Berlin, Shanghai, Hong Kong, Vancouver, Washington, Moscow, Amsterdam, Tokyo, Beijing, New Delhi, Wellington and New York.
Nigel Westlake's professional career as a clarinettist commenced in 1975 at the age of 17. His music studies include contemporary music performance, composition, screen composition, orchestration and conducting with leading practitioners in Australia and Europe.
Westlake's film work includes the feature films Babe, Babe - Pig in the City, Children of the Revolution, A Little Bit of Soul, The Nugget and the Imax films Antarctica, Imagine, The Edge and Solarmax. His television credits include documentaries, telemovies, news themes and station idents. Several of his compositions were incorporated in feature international T.V. broadcasts during the Sydney Olympics 2000.
He has received numerous awards for his compositions including the Gold Medal at the New York International Radio Festival and several APRA and Screen Composer Guild awards for his film and concert music. The feature film Babe won the Golden Globe award in 1996 for best feature musical/comedy.
Nigel Westlake's conducting debut was with the Queensland Symphony Orchestra in 1997. He has since conducted film scoring sessions and performances in Sydney, Melbourne, Canberra and Tasmania.
His compositions have been performed by: John Williams, The London Symphony Orchestra, The Royal Scottish National Orchestra, The Australia Ensemble, Slava Grigoryan, Synergy Percussion, The Amsterdam Percussion Ensemble, Trilok Gurtu, The New York Percussion Ensemble, Michael Kieran Harvey, and Australia's leading orchestras and soloists.
His opus 1, Omphalo Centric Lecture (1984) for percussion quartet has become one of the most frequently performed and recorded works in the percussion repertoire by groups in the USA, Japan, Europe and Australia.
In 2004 Westlake was awarded the HC Coombs Creative Arts Fellowship at the Australian National University.
Compositions by Nigel Westlake appear on