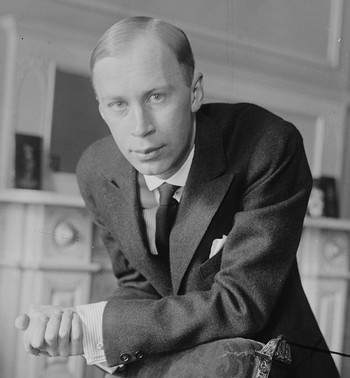 Sergei Prokofiev
Compositions by Sergei Prokofiev appear on

Enter the world of Russia. Zoe Knighton and Amir Farid present a mix of unknown works alongside much loved classics. The recording celebrates a romanticism in composition inspired by the combination of cello and piano.
Composer

The debut solo CD of 2006 Australian National Piano Award winning pianist Amir Farid. Features the works of Liszt, Brahms, Prokofiev, Beethoven, Greenbaum, Vine and Maroufi.
Composer

Ronald Farren-Price encores his hugely popular "Reflections" CD with this recital of music ranging from the sublime beauty of a Beethoven Adagio to the thundering splendour of Prokofiev's "Toccata".
Composer