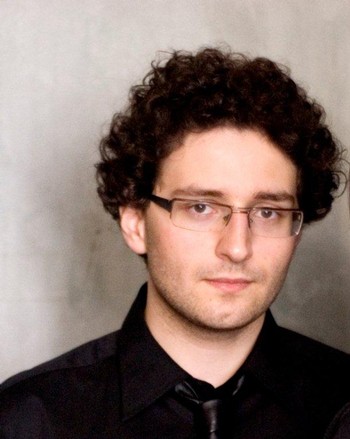 Stefan Cassomenos
Melbourne pianist, conductor and composer Stefan Cassomenos gives regular recitals and concerto performances throughout Australia, and has appeared as a soloist throughout Europe and Asia. His 2007 London debut was reviewed in Musical Opinion by John Amis, as 'a prodigious London debut by a formidable talent'.
Stefan studied on scholarship at the University of Melbourne and the Australian National Academy of Music, and on travel scholarships through the Youth Music Foundation of Australia as their Rome Scholar at the British School at Rome, and as their Oxford Scholar participating in the Philomusica Piano Festival at Oxford University.
Stefan's compositions have been performed by the symphony orchestras of Melbourne and Adelaide. Stefan is generously supported by Kawai Australia, Music Theatre Australia, and the Youth Music Foundation of Australia.
Stefan Cassomenos is featured on the following titles

John Tallis was born in Australia at the end of the golden era before the world was ripped apart by the horrors of the First World War; his music reflects the optimism of the much vaunted, if unfulfilled, Second Elizabethan Age.
Performer
Stefan Cassomenos also appears on

A special CD to celebrate Move Records' 50th year. Twenty-four Australian composers were invited to create a new short work for this special commemorative disc.
Performer: Piano

In 2012 one of Australia's most-loved groups, Pot-Pourri, is celebrating 25 years! Silver is the group's seventh recording and celebrates its 25th Anniversary.
Performer