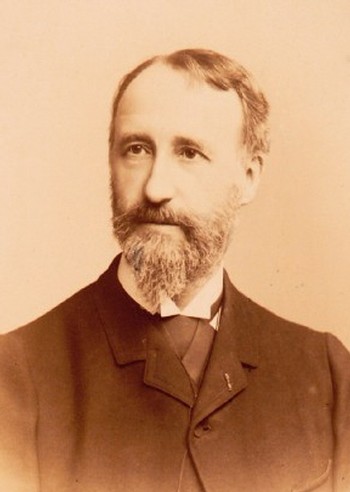 Théodore Dubois
François-Clément Théodore Dubois (1837 – 1924) was a French composer, organist and teacher. The music of Dubois includes ballets, operas, oratorios and symphonies. His best known work is the oratorio Les sept paroles du Christ which continues to be given an occasional airing; and his Toccata in G (1889), for the organ.
The rest of his large output has almost entirely disappeared from view. He has had a more lasting influence in teaching, with his theoretical works Traité de contrepoint et de fugue (on counterpoint and fugue) and Traité d'harmonie théorique et pratique (on harmony) still being sometimes used today.
Compositions by Théodore Dubois appear on

A collection of 33 short organ works performed on the 1882 T.C. Lewis organ in St George's Uniting Church, East St. Kilda, Melbourne. The collection of pieces on this recording represents a small sample of works deliberately composed for small pipe organs and harmoniums.
Composer

Sydney city organist, Robert Ampt plays the spectacular Sydney Town Hall Grand Organ in a program of music spanning over one hundred years of organ music at the Sydney Town Hall.
Composer

This CD contains historic recordings made during the inaugural recital series in 1979 when the organ was launched.
Composer