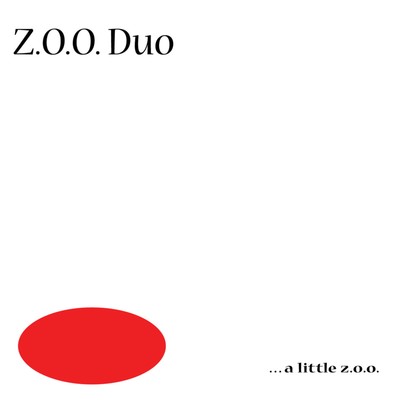 ... a little z.o.o.
Peter Constant and Marion Schaap. Following on from their recently released and highly acclaimed CDs, "A Sympathetic Resonance" and "Light on the Edge", the brilliant Z.O.O. Duo have recorded a delightful selection of guitar duos by well known classical composers.
Includes Schumann's "Album für die Jugend", "Toccata" by Pierre Petit, Granados' "Intermedio" from Goyescas and "Mouvements Perpetuels" by Françis Poulenc.
CD single: 11 tracks, 25 minutes of music.
Artist

Z.O.O. Duo, an original, classical guitar duo, features talented guitarists Peter Constant and Marion Schaap, directors of guitar at the Victorian College of the Arts.
Track Listing
Performers
Composers
Where to buy
... a little z.o.o. is available for download from the iTunes Music Store.
It's available for streaming through Apple Music.
... a little z.o.o. is available as as CD. It can be purchased online through Buywell Music or the Australian Music Centre which both offer secure online ordering.
Move CDs can be ordered through music retailers across Australia including Readings.
Product details
List price

$10.00 AUD

Total playing time

28 minutes 33 seconds

Release date

1998

Copyright

© 1998 Move Records

Phonogram

℗ 1998 Move Records

Category

Catalogue number

MCD 108

Barcode

EAN 9314574010824