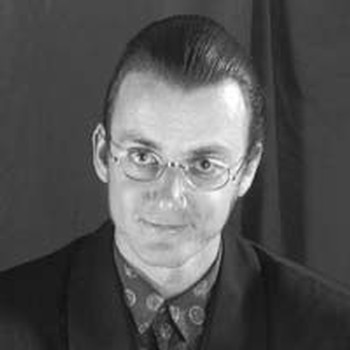 Peter Constant
Peter is one of the new breed of fine young guitarists this country has produced in recent years, with a solo performing career extending to Italy, America and Holland as well as to capital cities and regional centres of this country.
Peter Constant is well-established as one of Australia's most active and respected classical guitarists. As a student of Timothy Kain, Peter was 'most outstanding graduate' of the Canberra School of Music, and subsequently a Master's graduate of Benjamin Verdery at Yale University. He is a recipient of the prestigious Harkness Fellowship and is a Fellow of Trinity College of Music, London. He has won all sections of the Australian Guitar Competition and has performed extensively throughout Australia as well as in the USA, Asia and Europe.
Peter's busy concert schedule has ranged from a duo recital with world-renowned Baroque violinist Jaap Schroeder to premiere performances of many new works. Peter is a founding member of Guitar Trek, a popular and innovative ensemble whose pioneering 'guitar family' concept is recognised internationally as a major new direction in the evolution of the instrument. Guitar Trek tours regularly in Australia and Asia for Musica Viva and will soon record their third CD for ABC Classics.
Other musical 'pans' which Peter keeps in the 'fire' include Z.O.O. Duo, with Dutch guitarist &endash; and wife &endash; Marion Schaap, whose unique repertoire and innate musical ensemble has been enthusiastically embraced in frequent performances both here and abroad (they were recently reviewed as being of 'premiere league quality' by Classical Guitar magazine, UK).
Composer/performer collaboration is a major focus of Peter's work. The programme from his highly acclaimed solo tour A Sympathetic Resonance, (where he presented works by some of Australia's leading composers, many of whom have written for him) will shortly be recorded commercially. Peter recently collaborated with Lyndon Terracini in a major performance of Henze's masterpiece El Cimarron at the Darwin International Guitar Festival.
Peter Constant now resides in The Netherlands.
Press quote
"something that is far from the ordinary ... Australian composers can boast of a highly effective interpreter in Peter Constant ... he is totally in command of the material. His playing displays a comprehensive palette of expression and color ..."
— James Reid, Guitar Foundation of America
Peter Constant is featured on the following titles

Love songs through the ages. A Classic Case of Love is a collection of intimate, embracing, exquisite and well-known melodies crossing many centuries expressing in all its variety the many flavours and colours of the experience of love.
Performer: Guitar
Arranger

The landscape and atmosphere of Australia come to life in this varied collection of solo and chamber guitar works by Australian composer, Philip Houghton.
Performer: Guitar, Bass Classical Guitar

Peter Constant plays classical guitar music by Australian composers. With Marion Schaap (guitar), Mardi McSullea (flute) and Helen Noonan (soprano).
Performer: Guitar
Z.O.O. Duo, an original, classical guitar duo, features talented guitarists Peter Constant and Marion Schaap, directors of guitar at the Victorian College of the Arts.

Peter Constant and Marion Schaap. Following on from their recently released and highly acclaimed CDs, "A Sympathetic Resonance" and "Light on the Edge", the brilliant Z.O.O. Duo have recorded a delightful selection of guitar duos by well known classical composers.
Performer: Guitar

The debut recording of piece for two guitars by Australian composer Mark Pollard, recorded by Z.O.O. Duo - Peter Constant and Marion Schaap.
Performer
Peter Constant has been a member of

The pioneering work of this group has seen the development of a specially made family of guitars of different sizes and an exciting new repertoire for the medium.