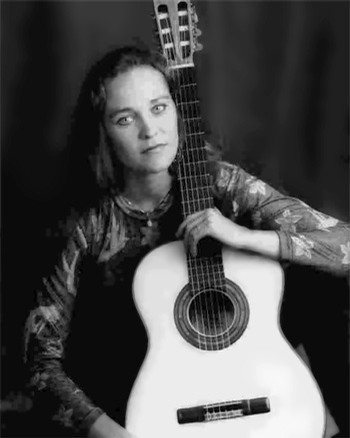 Marion Schaap
Soundboard magazine described her playing as "truly exciting, very moving and sincere... displaying a great dynamic range with no fear of taking risks".
Marion was a distinguished graduate of Sweelinck Conservatory Amsterdam before going to Yale. Her performance credits include appearances at the Concertgebouw and the Ijsbreker as well as several major festivals.
Marion's special collaboration with Shakuhachi Master Andrew Macgregor, featuring Marion's own arrangements of Japanese koto music for the guitar, will shortly yield a second CD which promises to repeat the success of the first.
Marion Schaap is featured on the following titles

The landscape and atmosphere of Australia come to life in this varied collection of solo and chamber guitar works by Australian composer, Philip Houghton.
Performer: Guitar
Z.O.O. Duo, an original, classical guitar duo, features talented guitarists Peter Constant and Marion Schaap, directors of guitar at the Victorian College of the Arts.

Peter Constant and Marion Schaap. Following on from their recently released and highly acclaimed CDs, "A Sympathetic Resonance" and "Light on the Edge", the brilliant Z.O.O. Duo have recorded a delightful selection of guitar duos by well known classical composers.
Performer: Guitar

The debut recording of piece for two guitars by Australian composer Mark Pollard, recorded by Z.O.O. Duo - Peter Constant and Marion Schaap.
Performer
Marion Schaap also appears on

Peter Constant plays classical guitar music by Australian composers. With Marion Schaap (guitar), Mardi McSullea (flute) and Helen Noonan (soprano).
Performer: Guitar