Devils of the Night
On this, his first CD for Move Records, Nagorcka is joined by his long-time collaborator, the Melbourne-based pianist, educator and co-composer Robert Williams.
Ron Nagorcka is not only a didjeridu virtuoso, but is one of Tasmania's most important and distinctive contemporary composers. Armed with his digital sampler, Nagorcka is able to not only draw upon the sounds of the local wildlife and countryside but combine them with extraordinary electronic manipulation and Pythagorean just intonation.

The gorgeous cover and backcard artwork is by the acclaimed Tasmanian artist, Philip Wolfhagen.
From the many Nagorcka / Williams didjeridu and sampler collaborations, to Elizabeth Anderson's harpsichord in Zygodactyl Dance, and Larry Polansky's electric guitar in Mood from Lake Mungo, Devils of the Night will provide an evening of listening you won't easily forget.
Artists

Ron Nagorcka has a long-held interest in the sounds of the Australian bush (in particular its birds), the use of electronics in music and the system of tuning known as just intonation. His recordings of nature in Tasmania and in the arid zones of mainland Australia provide the basis for many of his compositions.

Robert Williams has a long standing involvement with the performance and promotion of contemporary Australian music.His busy artistic life includes the co-ordination and direction of music festivals such as the Great Southern Sounds Festiva held at the National Gallery of Victoria (1995 / 6), working as a music journalist and critic, and restoring and rebuilding pianos.
Press quotes
"sensuous rather than cerebral ... most rewarding ... the disc is strongly recommended."
— Peter Larsen, 3MBS FM Libretto
"beautiful harmonies ... deeply satisfying ... music that repays repeated listening."
— Roz Cheney, Sounds Australian Journal
"... wondrous ... the most Tasmanian [non-indigenous] music I have ever heard"
— Peter Sculthorpe, Australian composer
"... wonderful in the balancing of ecological sources and musical structures. Nagorcka has a very sensitive ear for nature ..."
— Pauline Oliveros, New York
"brilliantly effective electronic manipulation ... fascinating ... unique"
— New Classics, UK
"a variety of nocturnal fantasies ... The constant and delightful thread of sounds weaving throughout this CD is the representation of animal, bird and environmental sounds. They keep the heart of the land always at the forefront of attention."
— Elizabeth Scarlett, ArtStreams
Audio preview
Track Listing
Performers
Composer

Larry Polansky is a composer, theorist, performer, software designer, teacher, writer, editor and publisher from New Hampshire, USA. He is the founder and co-director of Frog Peak Music (A Composers' Collective).
Where to buy
Devils of the Night is available for download from the iTunes Music Store.
It's available for streaming through Apple Music.
Devils of the Night is available as as CD. It can be purchased online through Buywell Music or the Australian Music Centre which both offer secure online ordering.
Move CDs can be ordered through music retailers across Australia including Readings.
Product details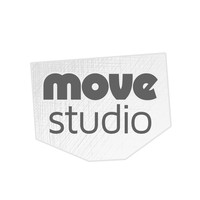 Recorded at the Move Records Studio, Melbourne Australia.
(tracks 1, 2, 4, 6—11, 14, 16 and 18)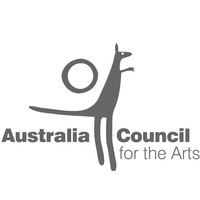 This recording project has been assisted by the Commonwealth Government through the Australia Council, its arts funding and advisory body.
List price

$25.00 AUD

Total playing time

64 minutes 58 seconds

Engineer

Martin Wright (tracks 1, 2, 4, 6—11, 14, 16 and 18)


Venue

Move Records Studio (tracks 1, 2, 4, 6—11, 14, 16 and 18)


Thanks to

A & S Real-Time Recording
Australia Council
Sarah Lloyd Fine Leather Clothing


Release date

2002

Copyright

© 2002 Move Records

Phonogram

℗ 2002 Move Records

Categories

Catalogue number

MD 3259

Barcode

EAN 9314574325928