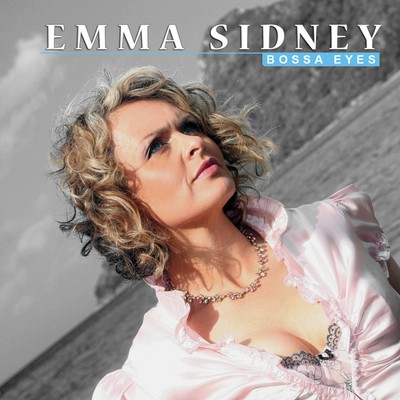 Bossa Eyes
Laid back jazz vocals float beautifully over bossa and samba rhythms. This unusual mix is inspired by the work of Brazilian artist Antonio Carlos Jobim. The result is an acoustically spacious album which seduces the senses with a mix of familiar and original material.
Recording started in 2007. The project has since undergone amazing and loving transformations with the expertise of producer Paul Boath, musical director Todd Sidney and the team at Move Records.
The raw inspiration of acoustic Brazil and the brilliant talents of the likes of Bob Sedergreen feature on this 12 track disc, which flows effortlessly between original and reinterpretated compositions.
Composer Tom Jobim and his cohorts turned sex on the beach into sound (the 60s bossa nova) with a fusion of acoustic latin rhythms and laid back jazz improvisation. Picture a walk on the beach singing, the sea on a sunny summer afternoon while a sometimes unpredictable breeze plays over brown bodies and shining waves.
This album was inspired by that love, that moment in time recast into the new century.
Artist

A dedicated vocalist since her teens, Melbourne-based Emma Sidney has performed classical, opera, musical and jazz works since 1988, including stage and television appearances. From 1999 has dedicated herself to music full time leading bands, teaching jazz privately and organising work locally and overseas.
Audio previews
Track Listing
Performers
Composers
Where to buy
Bossa Eyes can be purchased online through Buywell Just Classical or the Australian Music Centre which both offer secure online ordering.
This title is also available in (or can be ordered through) many fine music retailers across Australia, including Thomas', Discurio and Readings.
Product details
List price

$25.00 AUD

Release date

February 2010

Copyright

© 2010 Emma Sidney

Phonogram

℗ 2010 Move Records

Category

Catalogue number

MD 3335

Barcode

EAN 9314574333527