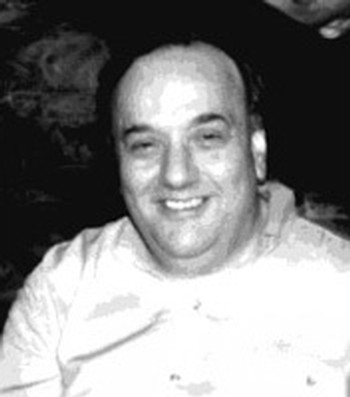 Bob Sedergreen
Pianist Bob Sedergreen is one of the greatest performers of the blues this country has produced. He is blessed too, with a wonderful style of musical humour.
Bob started his classical training at the age of five. He was first influenced by Dave Brubeck, Oscar Peterson and Wynton Kelly. But he was fully aware of the need for original exploration and creative improvisation rather than pursuing those influences. He has explored the piano thoroughly, playing the strings with his car keys as well as the keys provided. He has expanded his keyboard activities to include electric instruments, and mini Korg synthesisers.
Bob Sedergreen's high regard and position in Australian music is unquestionable. His impact and influence in performance, composition and education has secured his place as a national treasure. Bob has been associated with some of most recognised talents both in Australia and internationally. People like Jimmy Witherspoon, Nat Adderley and Dizzy Gillespie, to name but a few. Australian artists include: John Sangster, Don Burrows, Brian Brown, Judy Jacques ... and more.
Bob's musical abilities find him leading and working with many diverse ensembles and groups. From the traditional to the most contemporary, he infuses the music with authority of style, creative expression and wit, in a manner that is never arrogant or condescending. Bob has toured extensively both here and overseas including Montreal, Malaysia and Europe. In 1990 Bob won the Inaugural Jazz Award for Australia's best keyboardist. As an educator, Bob is responsible for setting up the jazz components at the Melbourne University's Artist in Residence Scheme throughout country and city secondary schools of Victoria.
To play with Bob Sedergreen has been described as the "ultimate armchair ride", to hear him is always exciting and satisfying.
Bob Sedergreen is featured on the following titles
A truly unique experience: two grand pianos together on one disc. Bob Sedergreen and Tony Gould, two great Australian jazz improvisation artists.
Performer: Piano
Composer
Drummer Ted Vining, pianist Bob Sedergreen and bassist Barry Buckley first got together in August 1969, and have played around the world ever since as a high sought-after rhythm section. More about The Ted Vining Trio

This is the first Ted Vining Trio CD release since the passing of bass player Barry Buckley in 2006. His replacement Gareth Hill, along with Bob Sedergreen and Ted, recorded this album following a very successful tour of jazz venues around south-east Australia during August 2015.
Performer
Composer

This live recording of the Ted Vining Trio captures a real performance. The long-running Ted Vining Trio comprises Ted Vining on drums, Bob Sedergreen playing piano, and Barry Buckley on bass. Guitarist Stephen Magnusson makes a special guest appearance on two tracks.
Performer: Piano
Compositions by Bob Sedergreen also appear on

Laid back jazz vocals float beautifully over bossa and samba rhythms. This unusual mix is inspired by the work of Brazilian artist Antonio Carlos Jobim. The result is an acoustically spacious album which seduces the senses with a mix of familiar and original material.
Performer: Piano
Composer

Composed in 1984, Wildflowers blends sounds of the Australian bush with free jazz. The title track, plus eight more, is music liberated from any obligation to fashion or idiom.
Performer: Piano
Composer
Bob Sedergreen also appears on

Two of the most prized possessions in my collection of albums, CDs and cassettes are recorded performances of the late great saxophonist, Bernie McGann.
Performer: Piano