Mendelssohn Cello
Mendelssohn is often regarded as a composer who lived a charmed life and therefore whose compositions lack a certain integrity or depth of expression. The gloriousness of his music, its likeability and his creativity in celebrating humanity are certainly primary reasons for his music's longevity.
Felix Mendelssohn came from a wealthy family and one that supported Felix's and indeed, his sister Fanny's creative endeavours. These two are perhaps the most famous sibling team in Western classical music.
Should one have to endure hardship in order to discover one's inventive and expressive potential? It is easy to forget that Felix died at the extremely tender age of 38 and having just outlived Mozart and Schubert, he certainly deserves his place in the musical hall of fame. (Indeed, his wedding march from 'A Midsummer's Night's Dream' will forever place him in that hall of fame as many a bride has walked down the aisle to those fateful bars.) As with all premature deaths, the question remains - "What if?"
His cello works are largely inspired by his brother, Paul, who was an amateur cellist. Imagine the family get togethers with such siblings! One can only be jealous of the flies on those walls.
Artists
Zoe is at the fore of a new generation of performer intent on forging an innovative path for the enjoyment of 'classical' music. She is a founding member of Flinders Quartet

Pianist Amir Farid has been described as "a highly creative musician - a pianist of great intelligence and integrity. He brings strong musical substance to all that he does, imbuing it with his own particular experience and understanding", and who "in a well populated field...distinguishes himself for all the right reasons".
Press quotes
"Appealing on this disc, active local cellist Zoe Knighton presents her customary forthright string line with much bravado, while Amir Farid informs the keyboard part with his trademark sensibility and admirable: a well-balanced partnership indeed."
— Clive O'Connell , The Age, 23 Oct 2010
"The performances tend towards the slow and thoughtful side, with a good deal of rubato. You may find it too much so for your attention span in places, though the phrasing is
remarkably sensitive—so much so that I am glad to have such an involved reading of a composer who tends to be dismissed as light."
— D MOORE, American Record Guide
Audio previews
Track Listing
Sonata for Cello and Piano, No. 1 in B flat major, Op. 45 Felix Mendelssohn

I. Allegro vivace
II. Andante
III. Allegro assai
Variations concertantes, Op. 17 Felix Mendelssohn

Sonata for Cello and Piano, No. 2 in D major, Op. 58 Felix Mendelssohn

Allegro assai vivace
Allegretto scherzando
Adagio
Molto allegro e vivace
Song without words for Cello and Piano in D major, Op. 109 Felix Mendelssohn
Performers
Composer

Jakob Ludwig Felix Mendelssohn Bartholdy (1809–1847) was a German composer, pianist, organist and conductor of the early Romantic period. Mendelssohn's work includes symphonies, concerti, oratorios, piano music and chamber music.
Where to buy
Mendelssohn Cello is available for download from the iTunes Music Store.
It's available for streaming through Spotify and Apple Music.
Mendelssohn Cello is available as as CD. It can be purchased online through Buywell Music or the Australian Music Centre which both offer secure online ordering.
Move CDs can be ordered through music retailers across Australia including Readings.
Product details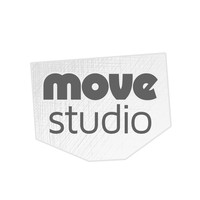 Recorded at the Move Records Studio, Melbourne Australia.
List price

$25.00 AUD

Contributor

Simon Bailey


Venue

Move Records Studio


Thanks to

Richard Gubbins


Release date

2010

Copyright

© 2010 Move Records

Phonogram

℗ 2010 Move Records

Category

Catalogue number

MD 3338

Barcode

EAN 9314574333824