Passing
Recorded during the Asian Composers' League Festival in 2007, this new recording showcases works by prominent Australian and NZ composers performed by the New Zealand Symphony Orchestra under the baton of Kenneth Young.
Since its establishment in 1973, the Asian Composers League has been very active organising new music festivals and promoting collaboration between composers in the Asia-Pacific region.
The music of the Australian and New Zealand composers has its unique qualities which play an important role in this meaningful exchange. ACL is very grateful to the organiser of the Asia Pacific Festival 2007, a marvelous event that contributes to the world some great music of our region.
— Joshua Chan, ACL Chairman
For many years New Zealand composers have looked to Asia for inspiration, and we continue to do so in increasing numbers. CANZ was proud to host the 2007 Asia Pacific Festival on behalf of the Asian Composers League. This is the third time New Zealand has hosted the festival, and it was again under the visionary leadership of Jack Body, assisted by many other enthusiastic composers and musicians. I believe this CD is a fine summary of what the Asia Pacific festival is all about: diversity, innovation and crossfertilisation of cultures.
— Dr Anthony Ritchie, President of CANZ 2004-7
The Asia Pacific Festival held in Wellington in February 2007 was the 26th in a series of such festivals organised under the aegis of the Asian Composers League, an organisation established in 1973 by a group of prominent Asian composers.
It is significant that Australia and New Zealand have been members of this organisation for some years, reflecting the socio-political shift that has taken place as we reposition ourselves within the Asia-Pacific region and draw closer to our Asian neighbours.
The program recorded here was a feature concert of the Asia Pacific Festival. This sampling of Australian and New Zealand orchestral music was a way of presenting ourselves, the non-Asian members of ACL, to the many Asian guests at the festival.
We heard Asian resonances in Helen Bowater's gamelan inspired New Year Fanfare, in Barry Conningham's moving tribute to Toru Takemitsu (Passing), and in Julian Yu's exquisite Future of Water. Gerard Brophy's Republic of Dreams, with its intriguing modal melody suggested Middle Eastern models. Sophisticated responses to environment we heard in Chris Cree Brown's Antarctic-inspired Icescape, and in Leonie Holmes' Frond, whose curving shape suggested the Maori koru motive. Youthful aspirations made their point in Chris Gendall's So It Goes, in Samuel Holloway's Fault, and in the startling orchestration (and title!) of Mark Zadro's Promiscuous.
This was a program that both entertained and illuminated - which is what every concert should aim to do, surely?
— Jack Body, Artistic Director, Asia Pacific Festival 2007
Artists
Press quote
"This recording sprang out of the 2007 Asian Composers' League Festival in Wellington, an overdue witness to the presence of Australia and New Zealand as members of this organization. Under conductor Kenneth Young, the NZSO performs nine works with impressive zeal, bringing to contemporary music-lovers' attention some disparate and demanding scores. The CD takes its title from the longest work performed, written by Barry Conyngham in 1998; the final track is also Australian and two years older - Gerard Brophy's Republic of Dreams featuring powerful solos from harpist Genevieve Lang and percussionist Arnold Marinissen. Five New Zealand voices are heard, ranging from mature writers Helen Bowater and Chris Cree-Brown to near-30-year-olds Chris Gendall and Samuel Holloway in lively if sometimes minatory works. A sample of trans-Tasman compositional/intellectual similarities and differences, this disc is both informative and remarkably entertaining: a true cross-section of voices with an often surprising congruence of emotional content."
— Clive O'Connell, The Age 48 Hours
Audio previews
Track Listing
Performers
Composers

Born in Sydney Australia, Barry Conyngham has received numerous awards, prizes and grants for composition, including Churchill (1970), Harkness (1972-74), Australia Council (1974-5), and Senior Fulbright (1982) Fellowships. He has an ARIA, two Sounds Australian Critics Awards and two Maggs Awards.

The multi-award winning Australian composer Julian Yu employs a musical language imbued with a high degree of elegance and expressiveness, which are both enhanced by an impeccable craft and special attention to detail.

Gerard Brophy is a contemporary Australian composer. His music has been performed at all the major festivals including the Gaudeamus Music Week, Warsaw Autumn, Nuove Consonanza, Nuovi Spazi Musicali and the Zagreeb Biennale.
Where to buy
Passing is available for download from the iTunes Music Store.
It's available for streaming through Spotify and Apple Music.
Passing is available as as CD. It can be purchased online through Buywell Music or the Australian Music Centre which both offer secure online ordering.
Move CDs can be ordered through music retailers across Australia including Readings.
Product details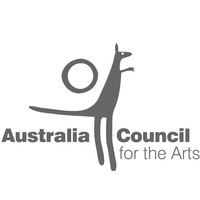 This recording project has been assisted by the Commonwealth Government through the Australia Council, its arts funding and advisory body.
List price

$25.00 AUD

Total playing time

74 minutes 55 seconds

Contributor

Andrew Caldwell
Martin Wright


Producer

Wayne Laird


Engineer

Paul McGlashan


Thanks to

Australia Council
Australian Music Centre
Lilburn Trust
New Zealand Symphony Orchestra
Turnovsky Endowment Trust


Release date

2009

Copyright

© 2009 Move Records and Atoll

Phonogram

℗ 2009 Move Records and Atoll

Categories

Catalogue number

MD 3327

Barcode

EAN 9314574332728