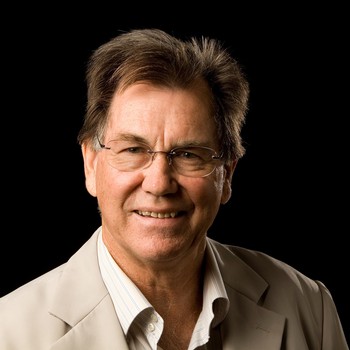 Barry Conyngham
Born in Sydney Australia, Barry Conyngham has received numerous awards, prizes and grants for composition, including Churchill (1970), Harkness (1972-74), Australia Council (1974-5), and Senior Fulbright (1982) Fellowships. He has an ARIA, two Sounds Australian Critics Awards and two Maggs Awards.
Australian composer Barry Conyngham studied with Peter Sculthorpe and with Toru Takemitsu. He is Emeritus Professor from both the University of Wollongong and Southern Cross University, the later where he was Foundation Vice –Chancellor (1994-2000). He is also the first musician to hold the Chair of Australian Studies at Harvard University (2000-2001). He has been a Churchill, Harkness and Fulbright Fellowship holder. In 1997 he became a Member of the Order of Australia.
With premieres and performances of his works in Japan, North and South America, Europe, the UK and Australia, Conyngham is one of Australian international composers. He has over seventy published works and over thirty recordings including those by the London, New Zealand, Sydney and Melbourne Symphony Orchestras, as well as ensembles from Japan, the UK, Europe, America and Australia.
Premieres in the last few years include the orchestral work Cala Tuent (2008) in Spain, Australia and Hong Kong, and the double bass concerto Kangaroo Island (2009) in the United States. 2011 saw premieres of Fallingwater for two bassoons and orchestra, Showboat Kalang for the Australia Ensemble and Gardener of Tiime a new work for the Melbourne Symphony. In November 2012, his first Symphony, commissioned by the Sydney Symphony Orchestra was given its first performance in the Sydney Opera House.
In May of 2014 DrySpell…Deluge was premiered in Vienna by Ensemble Reconsil, followed by a large work entitled ANZAC premiered in August 2014, a reflection on war and national character, for Nine Soloists and Symphony Orchestra.
Barry Conyngham is featured on the following titles

Composer
Composed by Barry Conyngham, Fly tells the story of inventor and explorer Lawrence Hargraves. Performed by the Victoria State Opera.

Performer, Composer
This early recording of Australian computer music includes Barry Conyngham's realisation of Percy Grainger's Free Music 1 and 2, as well as pieces by Tristram Cary, Warren Burt and Darius Clynes.
Compositions by Barry Conyngham also appear on

Composer
Recorded during the Asian Composers' League Festival in 2007, this new recording showcases works by prominent Australian and NZ composers performed by the New Zealand Symphony Orchestra under the baton of Kenneth Young.
Composer
Barry Conyngham's first string quartet and George Tibbits' second performed by the Petra String Quartet.

Composer
The Victorian Time Machine, directed by Richard David Hames, was an instrumental and vocal ensemble which grew out of the Victorian College of the Arts. Composers on this disc are Guillaume Dufay, Richard David Hames, Barry Conynghim and James Fulkerson.