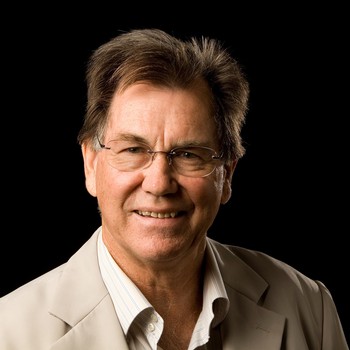 Barry Conyngham
Born in Sydney AustraliaBarry Conyngham has received numerous awards, prizes and grants for composition, including Churchill (1970), Harkness (1972-74), Australia Council (1974-5), and Senior Fulbright (1982) Fellowships. He has an ARIA, two Sounds Australian Critics Awards and two Maggs Awards.
He studied with Peter Sculthorpe in Australia and with Toru Takemitsu in Japan.
In 1997 his contribution to his country was recognised when he became a Member of the Order of Australia.
Conyngham has 50 compositions under contract (to 1993) with Universal Edition (London, Vienna), and more than 25 available through Hal Leonard (Melbourne). There are over 30 recordings featuring his compositions (most notably a complete CD by the London Symphony Orchestra and, more recently, the recording by the New Zealand Symphony Orchestra of PASSING, his work of dedication to Takemitsu).

The last few years have seen a number premieres including VEILS 2 in Oslo in 2003 and DREAMS GO WANDERING STILL for orchestra, at the 2004 Adelaide Festival. The Sydney Symphony Orchestra premiered his large work for Baritone and Orchestra, FIX, at the Sydney Opera House Concert Hall in August 2004 and the Melbourne Symphony gave the first performance of NOW THAT DARKNESS in May 2005. 2006 saw the premieres of CATHEDRAL in Edinburgh, TO THE EDGE, a work for the Pro Arte chamber orchestra in Melbourne. The chamber opera ELECTRIC LENIN commissioned by Lyndon Terracini, premiered in 2007. CALA TUENT for orchestra and ethic instruments was premiered in Palma (Spain), Brisbane (Australia) and Hong Kong in October and November of 2008. His concerto for double bass and orchestra, ABOUT K.I. received its first performances in Boston (electronic version) and Pennsylvania (orchestral version) in April 2009.
Barry Conyngham is featured on the following titles

Composer
Composed by Barry Conyngham, Fly tells the story of inventor and explorer Lawrence Hargraves. Performed by the Victoria State Opera.

Performer, Composer
This early recording of Australian computer music includes Barry Conyngham's realisation of Percy Grainger's Free Music 1 and 2, as well as pieces by Tristram Cary, Warren Burt and Darius Clynes.
Compositions by Barry Conyngham also appear on

Composer
Recorded during the Asian Composers' League Festival in 2007, this new recording showcases works by prominent Australian and NZ composers performed by the New Zealand Symphony Orchestra under the baton of Kenneth Young.