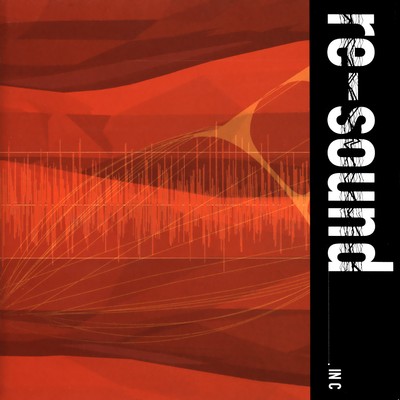 In C
Terry Riley's classic minimalist work In C receives its first electroacoustic interpretation by the Melbourne-based contemporary music ensemble.
This recording is the outcome of seven years of engagement with Terry Riley's In C. It was back in 1996 that the Australian contemporary music group re-sound gave its first performance of this classic composition of minimalist music. Since then, the group has experimented with a number of performance approaches to the work, which eventually led to the electroacoustic version that is documented on this CD.
With its innovative combination of electronica dance rhythms and beats, pre-recorded sequences, electric bass and guitar and an acoustic chamber ensemble, re-sound's engagement with In C has been a journey - not just for the musicians but also for the group's audiences.
Whether Terry Riley himself might feel that this recording stretches the limits of interpretation or whether he indeed welcomes the acquaintance with popular electronic music, he has nonetheless provided through this work an exciting and genuinely mind-expanding musical experience - an experience that this recording endeavours to prolong.
Artist

re-sound has established itself as one of Australia's most progressive contemporary music ensembles. Its thought-provoking, challenging and dynamic performances explore the sounds of our time across a wide range of genres, styles, and performance contexts.
Press quotes
"exhilirating ... unique and totally innovative."
— Chris Copas, The Star
"slick and sassy, an In C for our times."
— Andrew Ford, ABC 24 Hours
"extraordinary ... hypnotic"
— John Barns, 3MBS FM Libretto
"an excellent presentation of Riley's composition ... The clarity of the recording is another factor in the high standard of this performance ... with the listener held in a trance of this beautiful sound."
— Elizabeth Scarlett, Artstreams
Audio previews
Track Listing
In C Terry Riley

Part One 10:38
Part Two 4:36
Part Three 3:57
Part Four 1:57
Part Five 8:38
Part Six 1:13
Part Seven 3:37
Part Eight 6:47
Part Nine 7:45
Part Ten 5:44
Part Eleven 2:07
Performers
Composer

Minimalist pioneer Terry Riley was among the most revolutionary composers of the postwar era; famed for his introduction of repetition into Western music motifs, he also masterminded early experiments in tape loops and delay systems which left an indelible mark on the experimental music produced in his wake.
Where to buy
In C is available for download from the iTunes Music Store.
It's available for streaming through Spotify and Apple Music.
In C is available as as CD. It can be purchased online through Buywell Music or the Australian Music Centre which both offer secure online ordering.
Move CDs can be ordered through music retailers across Australia including Readings.
Product details
List price

$25.00 AUD

Total playing time

56 minutes 59 seconds

Editing

Thomas Reiner


Mixing

Steve Adam


Mastering

Martin Wright


Thanks to

Monash University


Release date

October 2002

Copyright

© 2002 re-sound

Phonogram

℗ 2002 Move Records

Category

Catalogue number

MD 3262

Barcode

EAN 9314574326222