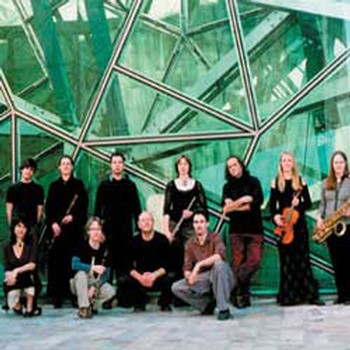 re-sound
re-sound has established itself as one of Australia's most progressive contemporary music ensembles. Its thought-provoking, challenging and dynamic performances explore the sounds of our time across a wide range of genres, styles, and performance contexts.
re-sound formed in Melbourne in 1996 with the intention of creating a performance platform for contemporary sound and music. As well as reinterpreting works of the 20th and 21st centuries, re-sound's collaborations with Melbourne sound artists, computer musicians and composers have generated a great deal of new local work.
Diverse cultures, aesthetics, media, techniques and technologies (hard and soft) crowd the current new-arts terrain, re-sound responds flexibly to this information-rich environment by engaging with and presenting sound in a number of contexts.
re-sound is featured on the following titles
Members of re-sound